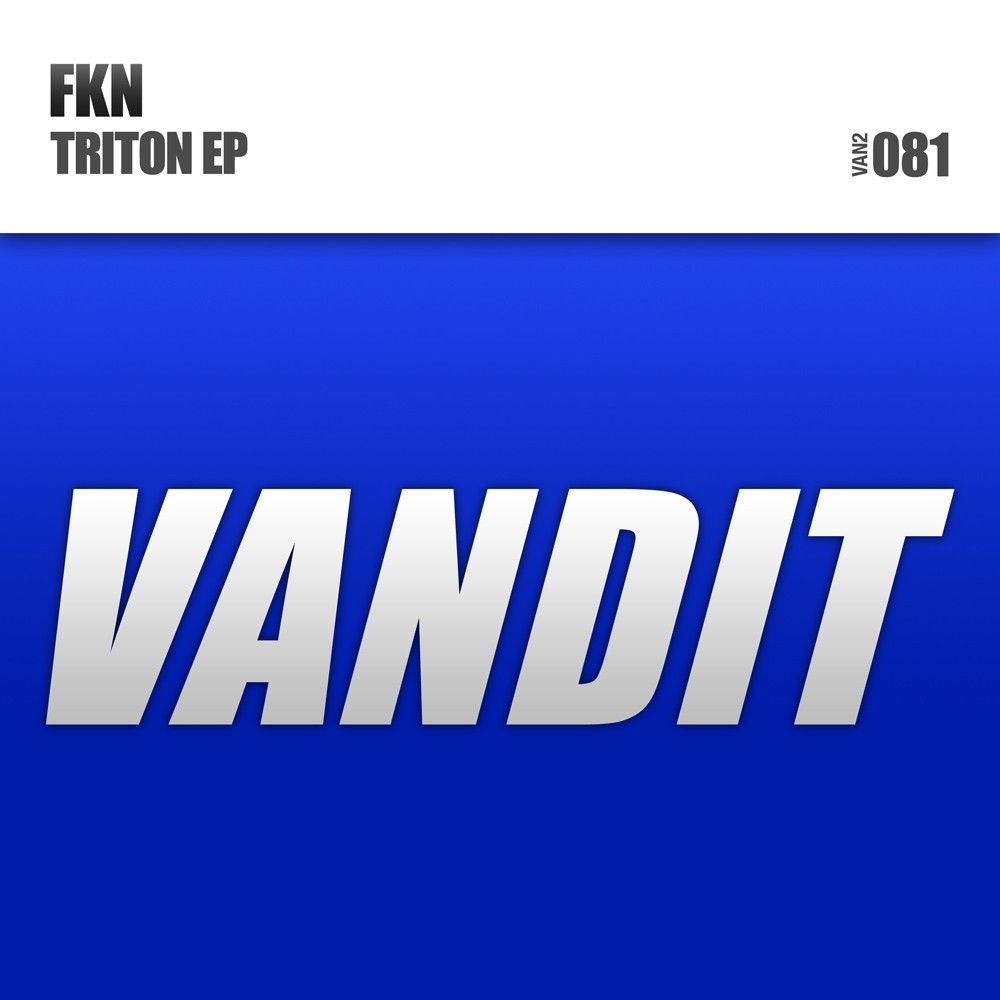 Fkn – Triton EP
He's been away for a while, but be in no doubt, in 2014 Norwegian producer Frode Kambo Nilsen is striking back. Having graced floors with tracks like 'Why' feat. Jahala on VANDIT Records back in 2007, 'This Is The Only Time', 'Alone' and 'How Long' (his Aly & Fila collaboration), FKN's rhapsodic productions have been champed by a galaxy of world-class spinners. With the track-stacked 'Triton EP', his VANDIT return brings to the fore three new floor-flaming tracks.
The EP lifts off in trance-progressive style with cool percussion laden grooves and savannah-esque sub-harmonies of title track 'Triton'. Not to be rushed, Nilsen stretches the track out epically over nine awe-inspiring minutes, filling each and every one with powerful sonorous sounds and FX. Performing a hard trip of the endorphin switch, post-break it jumps the tracks with a big room vroom of a mainline!
'Stormtrooper' rolls out hard-grooving drum & percussion loops, exerting instant pressure on the floor. Galvanizing its production with super-heated synths and a veritable swarm of atmosphere capturing sub-melodies & radio-chatter vocals, it pans out into a stunning Mediterranean-facing sun-down/sun-up trancer.
Signing 'Triton' off, 'Inspire' sees has the EP reaching yet greater melodic elevations. Putting the 'super' into 'superstring', it's flush with luminous, breath stealing violins, harp and guitar lines. Prescribed listening for those of a melodic/euphoric persuasion, the 'Triton EP' is fully fuelled and ready for blast off!
Tracklist:
01: Triton
02: Stormtrooper
03: Inspire
www.vandit.com
www.soundcloud.com/vanditrecords
Out now through VANDIT – Pick Up Your Copy Here: http://btprt.dj/19XvxL6
Check the 'Triton EP' out via VANDIT's SoundCloud here: www.soundcloud.com/vanditrecords