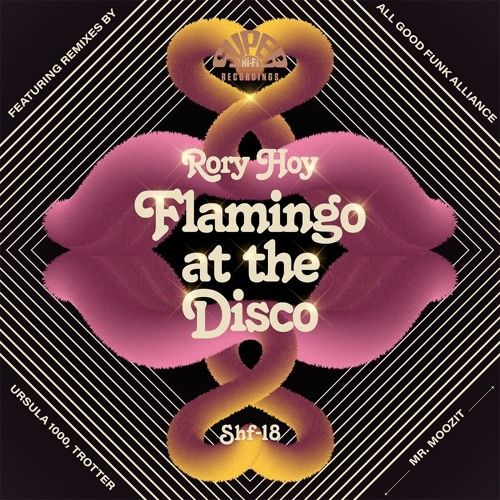 Rory Hoy - Flamingo at the Disco
Rory Hoy returns to Super Hi-Fi Recordings with "Flamingo In The Disco", a delirious dance floor number that draws heavily from the age of disco and classic summertime radio sounds. With an unstoppable beat, groovy synth riffs, funky blasts of horns and guitar, and uplifting vocals, "Flamingo In The Disco" could easily summon the specter of a shining disco ball in the darkest of rooms.
A stellar set of remixes have been beamed down from All Good Funk Alliance, Trotter, Ursula 1000, and the mysterious Mr. Moozit. AGFA accomplish the uber-groovy with a sleek version that twists the original elements into a future-tinged affair. Trotter adds some meaty breaks to the disco, while Ursula 1000 gives the cut a classic-sounding Arthur Baker-ish treatment. Meanwhile, Mr. Moozit debuts with a skippy house mix complete with rousing piano chords and punchy cut-ups of the vocals. What 'cha gonna do, flamingo?
Label and Artist Links:
www.superhi-firecordings.bandcamp.com/
www.soundcloud.com/rory-hoy