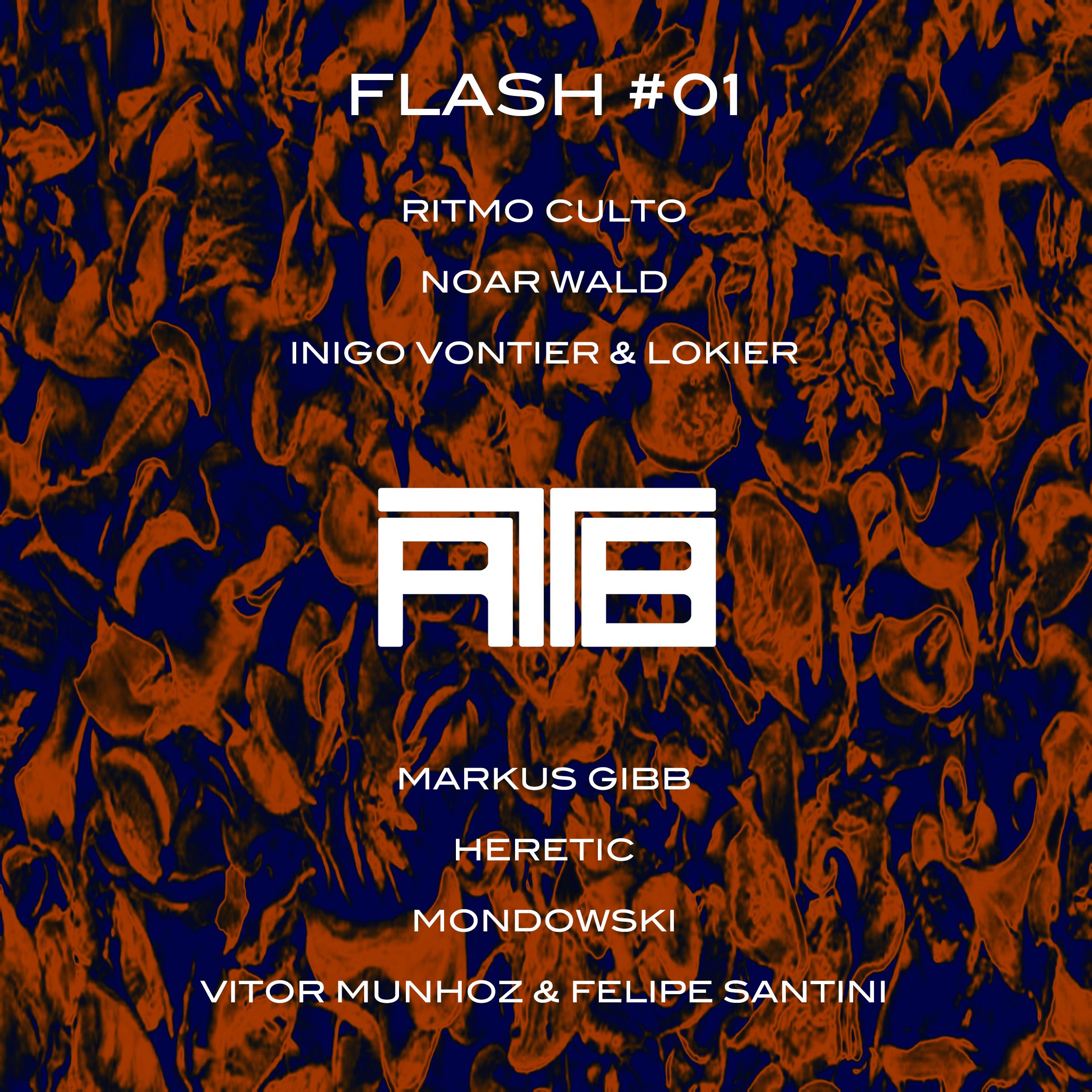 Various Artists - Flash 1
Flash is a brand new compilation series from acclaimed outlet Rock To The Beat Records that features tracks from the worlds of dark disco, EBM and techno.
Founded in 2011, the label is based in France and mixes up artists old and new with a real passion for music that spans many scenes and styles. "The goal is to broker a subtle meeting of minds between artists of character and passionate music lovers," says the label, who here call upon the likes of Noar Wald, Heretic and Mondowski among many others.
This exciting new compilation features seven killer tracks and kicks off with Ritmo Culto's 'Mistli.' With shooting laser synths and bleak industrial landscapes, this is a punky, patient and dark disco tune with real attitude in its thick synths and smoky textures. Noar Wald then steps up with the freaky 'Menz,' which is about big frazzled drones, dirty hand claps and oodles of gauzy reverb, all of which add up to a sleazy and macho disco stomper.
The superb 'Hard To Be' is a joint effort from Inigo Vontier & Lokier that is slow and weird, broken in its groove and spooky in its circling synths. A real teaser that has lots of shadowy corners and late night mischief hidden in its arrangement, it is another masterfully analogue track.
Markus Gibb then offers some fulsome stoner techno with gurgling machine lines, haunting breakdowns and icy hi hats all underpinned with a rich bassline that really gets under your skin on 'Etreinte.' His great effort is followed up by another standout cut, this time from Heretic who layers up cowbells and rubbery kick drums into a hypnotic and loopy disco framework. Wild cosmic forces and intergalactic lasers shoot through the mix at the mid point, and some weird and wandering lines then bring an Arabic flavour to the remainder of the track. Mondowski's 'Delusional Disorder' is a doom laden cut of post-apocalyptic tension and forceful drums and drones, then finally Vitor Munhoz & Felipe Santini cook up high pressure techno roller 'Devas', with its perfectly constructed and mind melting synths and slick hits and drums.
This is a robust, absorbingly angst ridden collection of tracks that cannot fail to make an impact on the dance floor.
Tracklist:
1. Ritmo Culto – Mistli
2. Noar Wald – Menz
3. Inigo Vontier & Lokier – Hard To Be
4. Markus Gibb – Etreinte
5. Heretic – For Whom The Cowbell Tolls
6. Mondowski – Delusional Disorder
7. Vitor Munhoz & Felipe Santini – Devas