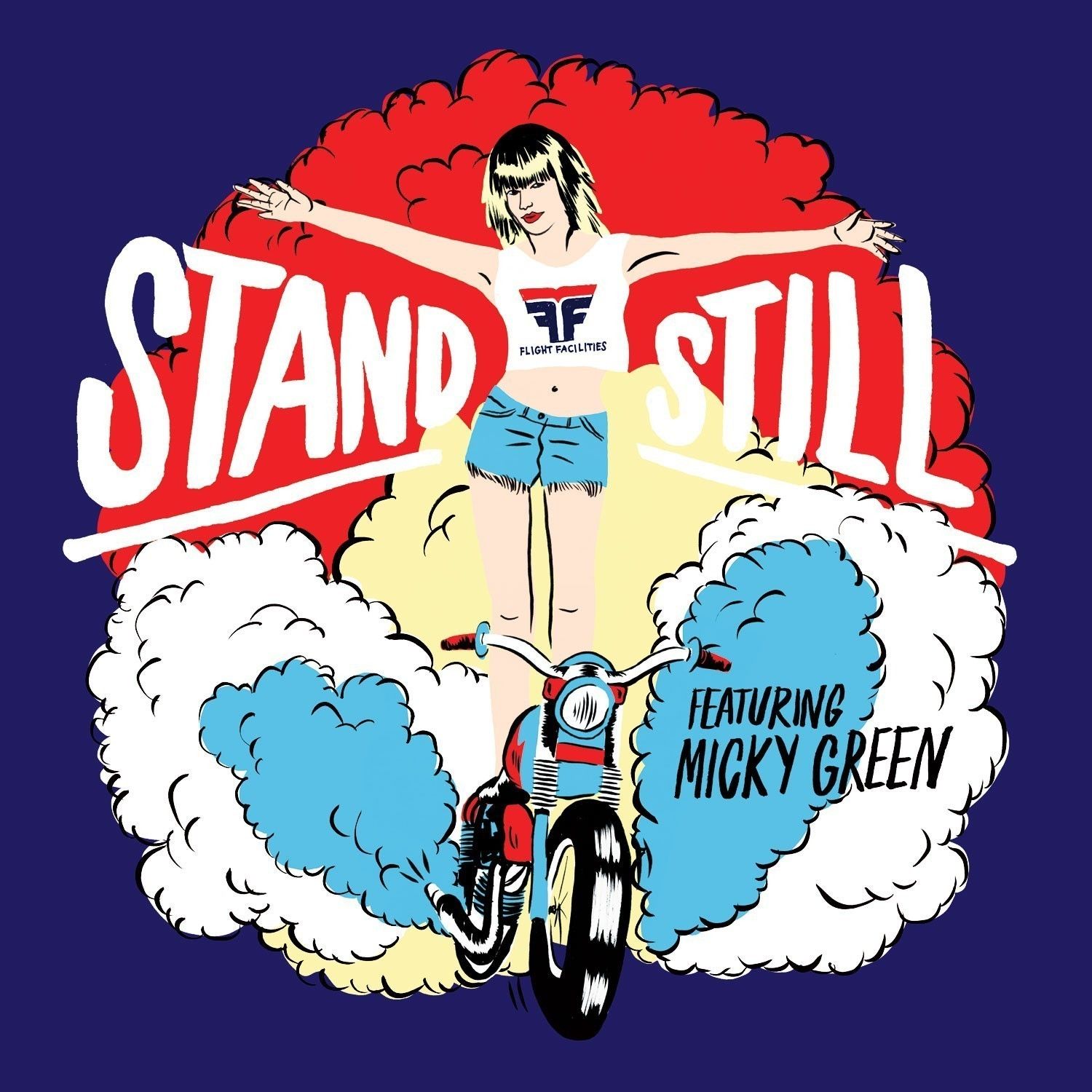 Flight Facilities – Stand Still (feat. Micky Green)
Aeronautical DJs Flight Facilities are sending sonic waves out to the stratosphere once again with their new single 'Stand Still', due for release this November 22 on Future Classic & Glassnote Records.
"Inspired by 80s Hip Hop records & the foot stepping style of Midnight Oil, with an added touch of Drum & Bass" – an interesting blend of influences behind the track according to the guys behind Flight Facilities – eclectic maybe, but this is yet another nod to how far the duo's musical tastes reach, and a reflection of their range as DJ's and producers alike.
Much like previous releases, 'Stand Still' features an extended cast of 'friends' including the vocals of close friend Micky Green, the highly respected Sydney-born-Paris-based pop singer whose sweeping melodies add bubblegum sweetness to an otherwise high-tempo single. The final mix also comes courtesy of James David, one half of mysterious UK duo Snakehips. Old friends of Micky's, Jimmy and Hugo have also chosen to work with another familiar face for the official music video in Director Dave Ma, the creative force behind the ARIA 2013 nominated clip for much lauded single 'Clair De Lune'.
Flight Facilities have spent 2013 circumnavigating the globe, performing their widely successful singles 'Crave You', 'Foreign Language', With You', the ethereal anthem 'Clair De Lune' and 80s-disco hit 'I Didn't Believe' to a string of sold-out international shows in New York, London, San Francisco, Mexico & more. The production pair pit-stopped in Australia between dates in North America and Europe for a sold-out tour this year, with a very special Splendour In The Grass performance rounding out their homecoming trip.
'Stand Still' will be available with three incredible remixes, featuring Sydney's Wave Racer, Future Classic alumni (and Lithuania's Producer of the Year) Mario Basanov, and New York's Com Truise, who brings his synth-heavy sounds to the table.
Flight Facilities 'Stand Still' (feat. Micky Green) is released on Future Classic/Glassnote Records on November 20th (AUS/NZ), 25th (UK), 26th (USA)
'Stand Still' digital remix package and vinyl package released December 9, 2013.
www.facebook.com/flightfacilities
www.twitter.com/flightfac
www.soundcloud.com/flightfacilities