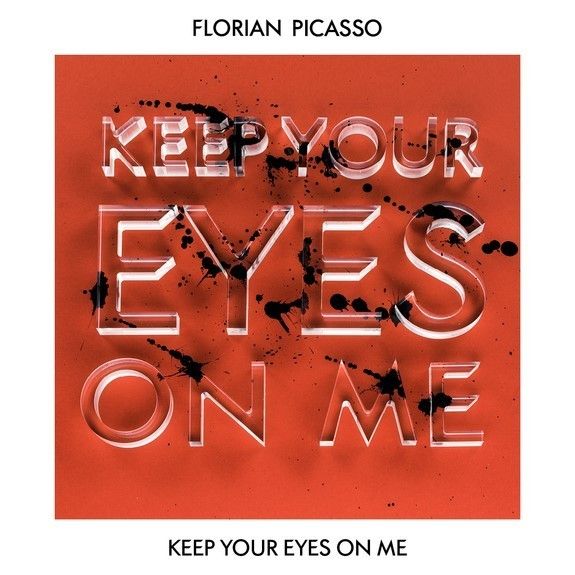 FLORIAN PICASSO - FLORIAN PICASSO – KEEP YOUR EYES ON ME
Continuing to forge his path in becoming one of dance music's biggest icons, Cannes bred DJ / Producer extraordinaire Florian Picasso has been vigorously working on his debut album in between pumping out stunning remixes and gigging all over the world at illustrious venues. Coming off of his first original production in about a year with 'Can't Stop', 'Keep Your Eyes On Me' is his brand new record that brings an entirely different energy and vibe proving his ability to immerse himself in a wide variety of genres. In tandem with the release, Florian has also unveiled a visually appealing lyric video where vibrant colors of paint splatter throughout leading up to a cameo of the Frenchman himself.

Stepping away from the heavy hitting main stage productions, Florian slows down the beats per minute, builds ethereal piano chords, and pairs it perfectly with heartfelt male and female vocals to truly craft a feel good anthem. As the drop subtly transitions into a tropical ambiance filled with marimbas, rhythmic kicks, and a catchy melody, 'Keep Your Eyes On Me' is a true testament that Florian's productions have no boundaries and that fans are in for a treat with his upcoming album.

"The work process on my album is very different, I really want to tell a story and bring people on a journey! It's not just about having lyrics, it's about having powerful and meaningful lyrics to me. And it's about doing something original and out of the box! It doesn't make any sense to do an album if it's just a compilation of your singles in my opinion"

Now, with an upcoming album in the works, an imminent release on Nicky Romero's record label, and a handful of North American tour dates, it's looking to be a big summer for Florian Picasso.