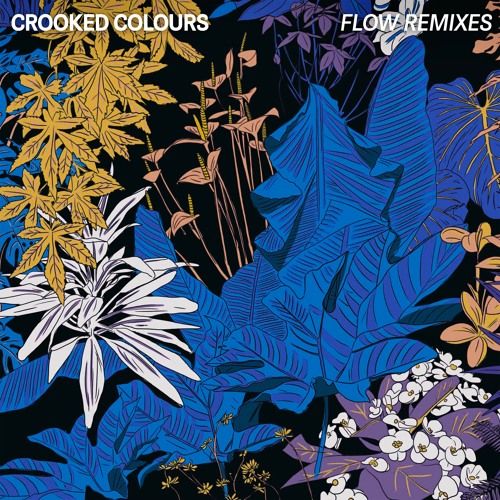 Crooked Colours - Flow (Remixes)
After an 18-month hiatus Crooked Colours returned to the spotlight last month with 'Flow', a smooth indie-house jam taken from their forthcoming debut album. Rounding off the single release is a three-track remix package, released via Sweat It Out.
LISTEN: FLOW – CROOKED COLOURS (JESSE ROSE REMIX)
LISTEN: FLOW – CROOKED COLOURS (THOMAS JACK REMIX)
LISTEN: FLOW – CROOKED COLOURS (RE-RUB)
DOWNLOAD: FLOW – CROOKED COLOURS (REMIXES)
Having hit the top spot on Hype Machine's chart, as well as causing serious ripples in the blogosphere and beyond, 'Flow' was always going to be a hard task to remix. Nonetheless, Thomas Jack and Jesse Rose execute their remixes with precision and flare, both taking the track into darker, more underground realms. Jack, whose pioneering 'trop-house' style influenced the likes of Kygo and Matoma, moves away from this genre and instead transforms the cut into a slow burning techno groove, a sound that he has been expertly curating as of late.
Jesse Rose, whose accolades include a BBC Radio 1 Essential Mix and a Mixmag Top 10 DJ's listing, takes a similar path to Jack. With a bouncy bass line, and cut up vocals the remix gives the track club appeal that will undoubtedly see it as a mainstay in tech-house sets for the coming months.
Capping off the package is an extended mix ('Re-Rub') which stays true to the original in the most part whilst adding a more dance-orientated intro and outro.
Currently on a headline tour across Australia, the guys are building momentum for their full album release in June. Keep your eyes peeled for all new announcements via their socials:
Facebook | Twitter | Instagram | Soundcloud