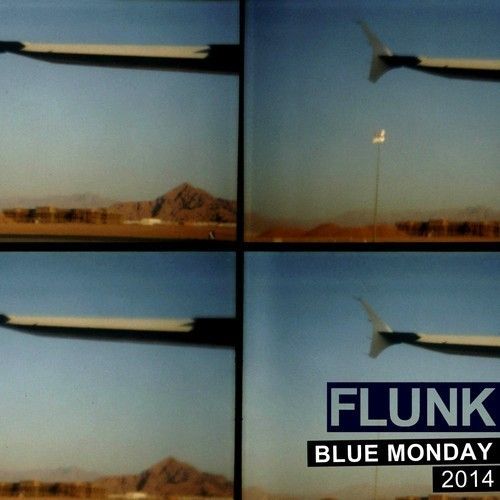 Flunk – Blue Monday 2014
Norwegian label Beatservice is pleased to present Blue Monday 2014, the sequel to Flunk's debut "Blue Monday" single released over a decade ago. Flunk is an Oslo-born electronic band formed by producer Ulf Nygaard, guitarist Jo Bakke, drummer Erik Ruud, and vocalist Anja Oyen Vister. Their 2002 album For Sleepyheads Only was widely popular and its waves clearly still resonate today. In fact, last autumn Nygaard received separate requests from two German labels requesting to remix the Flunk version of "Blue Monday." As the label has mostly featured Norwegian remixers and artists in the past, this single with the German outsiders' new takes creates a special release for Beatservice … one that also includes an updated version of the original by Flunk themselves.
Representing the Klang Gymnastik label from Freiburg, Germany, Marcapasos & Janosh's remix opens the release. Bringing the cover full circle, the two return Flunk's downtempo electronica back to the new wave synth pop styling of New Order with a rolling bass line and pumping kick breathing new life into it for the modern club. Gernot Lange takes a slightly moodier approach on his remix for Colortape from Freiburg. He also speeds things up in a mid tempo house number with a percussion led groove underlined by full bodied, deep sub bass – while the original's guitar work makes it prime balearic material. As a special treat, Ulf and the Flunk crew have provided a 2014 Mix, glossing over its precursor with only the lightest of necessary touches.
Label and Artist Links:
www.beatservice.no
www.beatservice.no/flunk.asp