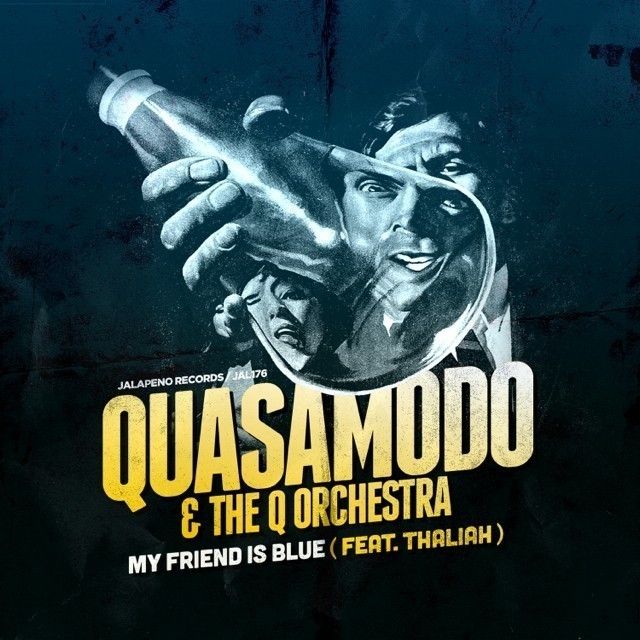 Quasamodo & the Q Orchestra – My Friend Is Blue (feat. Thaliah)
Having dropped his killer debut album "The Big Picture" for Jalapeno, Quasamodo and his Q Orchestra are back with the splendid new single "My Friend Is Blue"
Featuring the incredible soulful vocals of album collaborator Thaliah, the single is a classic slice of the forward looking funk Jalapeno is known for.
Spanish disco don and recent XLR8R fav Rayko is first on the mix drawing out the original into a slo-mo slice of balearic disco that builds and bubbles it way to a tantric climax.
For the other remix and after a lengthy break, we welcome back B-Boy favourite Soopasoul who turns the original into a breakers anthem with his locked down beats and bass version.
We missed you Danny welcome home.
https://www.facebook.com/quasamodo.funk