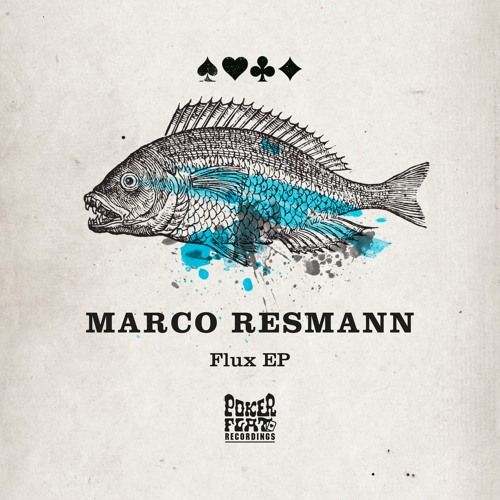 Marco Resmann - Flux EP
Native Berliner Marco Resmann (also one half of Luna City Express) returns to Poker Flat Recordings with Flux EP.
Something of a legend in the Berlin party scene since the 1990s, Resmann has con- tinued to build on his reputation with ever impressive releases throughout his career, primarily as a part of his own Upon.You imprint. Here, he dives into his deep bag of tricks and produces a three tracker of finely- honed, emotional house music.
'Flux' is carved from razor sharp melodies and a precision drum that remains suspen- seful and taut throughout, while a subtle wonkiness creeps in through wobbling synth lines. 'Airutra' is up next – a thick, pulsing groove with shuffling percussion that evolves into a true late night burner during its eight and a half minutes.
'Keep It Easy' closes the EP – a powerful, driving rhythm track that's cleverly counterbalanced with an inventive melodic loop. All three tracks are testament to Resmann's continued presence at the forefront of house's cutting edge.
MARCO RESMANN – FLUX EP
01. FLUX
02. AIRUTRA
03. KEEP IT EASY