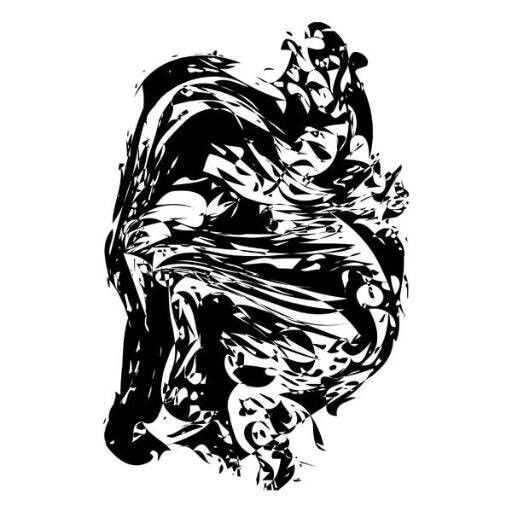 FOLDING SPACES I
Pioneering digital download store Digital Tunes are pleased to announce the new EP from their niche electronic label Folding Spaces, set for release on 10th March.
Particularly dedicated to promoting emerging artists on the underground, hardware-inspired house and techno scene, this release is an eclectic collection of raw sounds influenced by such movements as early Chicago House, Detroit Techno and Acid, along with hints of the industrial and experimental.
The EP contains material from French DJ and producer Black Tide, the alias of Cyrille Kerboul, whose immersive track 'Diver's Ascent' creates a hypnotic ambience with its minor scale synths and sparse drum-machine funk tones.
On remix duty for 'Diver's Ascent' is South African native and post-Basic Channel dub techno go-to guy Brendan Moeller, whose two re-workings of the track share a love for dancefloor oblivion. Attending to the subtle, hypnotic shifting of sounds taking hold of Black Tide's already glooming elements and pushing them further down the Techno rabbit hole, 'Descent 1' is acidic and epidermic, while 'Descent 2' is more sparse, repetitive and esoteric, but both are masterful examples of late-night dancefloor fodder.
Other contributors include Lost In Space, aka Igor Inácio, whose brainchild 'Brain and Body' is a contemplative track that showcases a myriad of enthralling rhythm patterns. Also credited is Worker/Parasite, the alias of Californian DJ, producer, studio engineer and label head-honcho Ben Versluis. Besides being the mind behind the celebrated experimental music label Tundra Dubs, he makes flowing, improvised and often punishing Techno experiments, manifested in a gritty form of dancefloor music with an acidic and experimental edge.
London-based experimental producer Photonz, the moniker of Marco Rodrigues, is another prominent name on the sampler – known on the underground scene for his creative reformulation of rules, as well as for sourcing inspiring talent for his own label One Eyed Jacks. His inclusion to the EP, 'At Dinner Time', draws on textures and patterns that point to the rigid machine funk of early Chicago House tracks, but the sound is always reconfigured in a way that feels uncanny, new and futuristic.
Following in the forward-thinking footsteps and underground currents of the music already available on Digital Tunes, currently celebrating its eighth year as the go-to store for professional DJs looking to find high quality downloads with a website re-launch, Folding Spaces is emerging as a champion of the underground and the obscure.
Relying on Photonz's Marco Rodrigues for A&R, and skilled visual artist and techno performer João Ervedosa for all the artworks, this EP is set to put Folding Spaces on the map as a veritable breeding ground for burgeoning niche talent from across the globe.