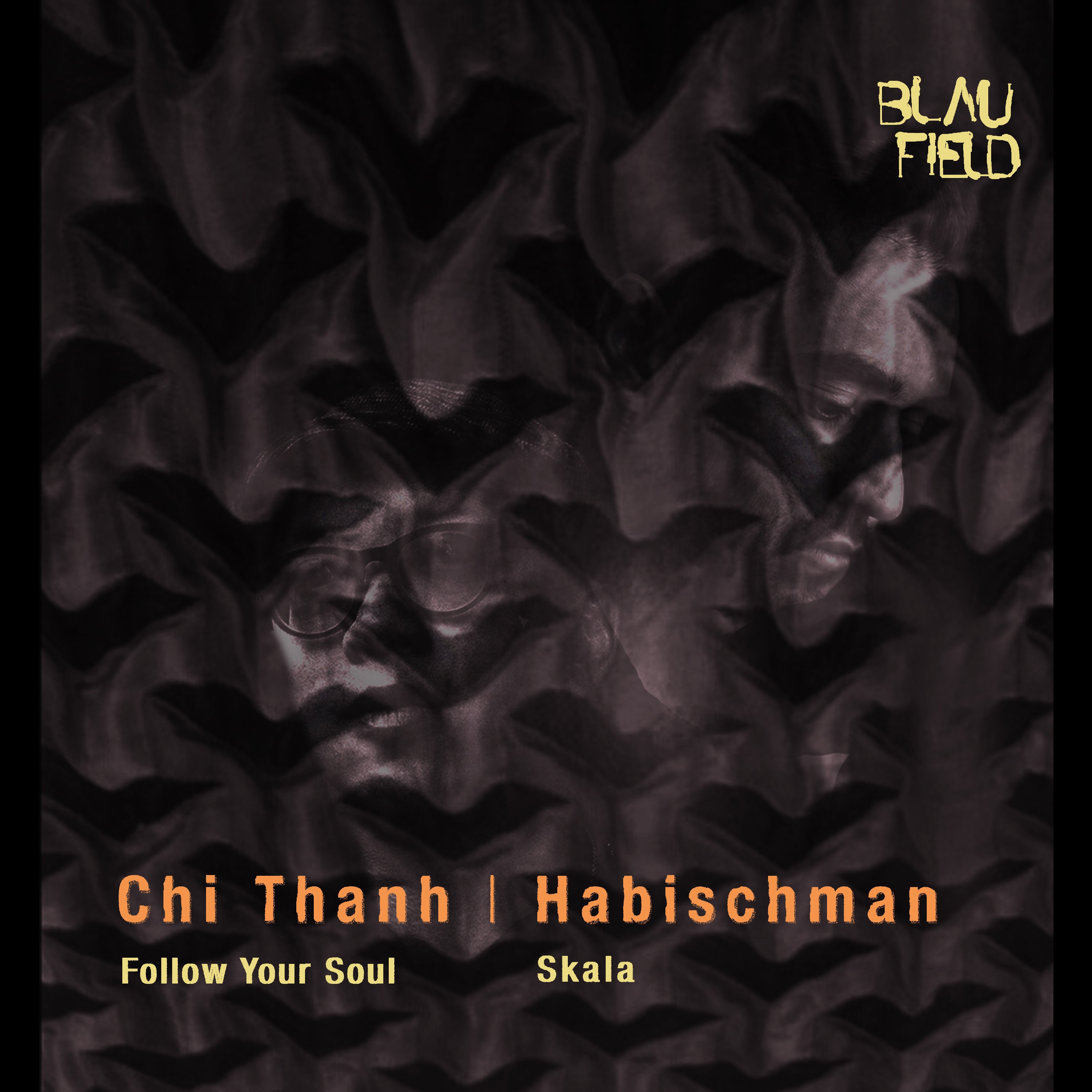 Chi Thanh & Habischman - Follow Your Soul / Skala
To mark the first EP on Blaufield Music not to be released by label owners Booka Shade, Berlin-based producers Chi Thanh and Habischman have joined forces to take charge of split record, 'Follow Your Soul' / 'Skala' – the fifth release to emerge from the highly-rated label hub.
Due for release on December 18th, it's Chi Thanh – a long time friend and dedicated support act at countless Booka Shade parties – who takes control of A-side 'Follow Your Soul', a steely, transfixing club record awash with rolling percussion, dreamy, dwindling melodies and hazy vocals. On the flip-side, revered up-and-comer Habischman – a producer with releases on labels like Noir and Get Physical to his name already – turns his hand to the darker, cosmic groove of 'Skala', a track that twists and turns with bubbling rhythm throughout.
In honour of signing to Booka Shade's label, Habischman has also remixed M.A.N.D.Y. vs Booka Shade's classic track 'Oh Superman', which is now available as a free download from Booka Shade's own Soundcloud. 'Oh Superman' was originally released in 2006 on the legendary Get Physical, a hub of quality, forward-thinking electronic music founded by Booka Shade & M.A.N.D.Y themselves.
As good friends of the label, Booka Shade are incredibly proud to welcome both Chi Thanh and Habischman to Blaufield Music on a record sure to make a big impact in the clubs this winter.
Tracklisting
1. Chi Thanh – Follow Your Soul
2. Habischman – Skala