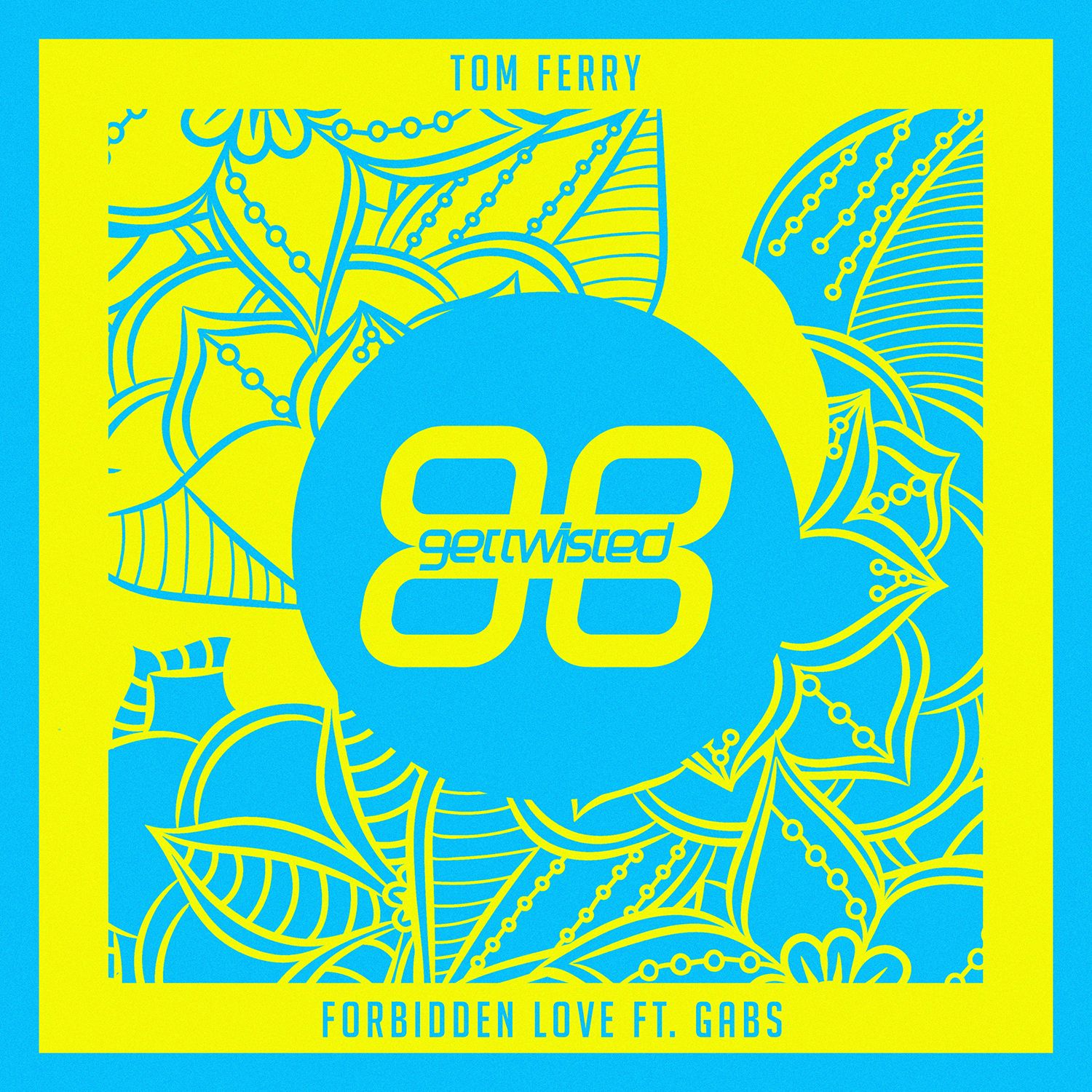 Tom Ferry ft. Gabs - Forbidden Love
Tom Ferry cements his reputation as one of the UK's most exciting house producers, with the deep and euphoric 'Forbidden Love' featuring guest vocalist Gabs, released on Get Twisted Records on 15 September.
The enticing 'Forbidden Love' is quick to seduce and looks set to be a big hit for Tom Ferry, thanks to its catchy piano hooks and sultry bassline that combine perfectly with Gabs' powerful vocal, as she proclaims, "how I crave your forbidden love…just to live for the devil's touch."
Tom Ferry has become a front-runner in UK piano house and garage in just a matter of two years. The Liverpool-based artist has accumulated millions of plays with tracks such as 'Play My Song' (with TRU Concept), 'Remedy' (with Mike Mago), 'Plateau'/'Better with You', 'Ur Love' and 'Out Of Sight'.
2015 saw Tom Ferry achieve chart success when 'Plateau' was picked up by Ultra Music. Collaborating with Duane Harden, the track was re-released as 'Better With You', reaching the Top 40 on Beatport's Deep House Top 100. This was followed by 'Found It In You' released in 2016 and an unofficial remix of Ariana Grande's 'Into You', which secured Tom Ferry the No.1 Spot on Hype Machine, holding over 1 million plays on SoundCloud and was included in Billboard's Top 8 Ariana Grande remixes of all time.
Tom Ferry's 'By My Side', featuring vocals from X-Factor Australia alumni Michaela Baranov, caught fire with support by Sam Feldt, Bakermat and MÖWE, and was remixed by Truth x Lies and Richard Sharkey.
More recently, Tom Ferry has released 'Play My Song' with TRU Concept ft. Dee Ajayi, which achieved over 1.5 million plays in one month and reached Top 50 Viral in 11 Countries.
Tom Ferry also joined forces with Mike Mago for 'Remedy' featuring Ily, which secured over 325,000 plays in 2 weeks on Spotify, peaking at No.17 on the Beatport Future House Top 100.
Since its inception 2012, Tough Love's record label, Get Twisted Records, has gone from strength to strength, signing an imprint deal with Columbia Records in 2015 and featuring releases from both established names and rising talent including Roger Sanchez, Todd Terry, Sandy Riviera, Amine Edge & DANCE, Man Without A Clue, Purple Disco Machine, Full Crate, No Artificial Colours, Hannah Wants, LiTek, Leon Lour, and Felon. Get Twisted Records continues to grow in stature, with sell-out shows across 2017 showing the power the label currently commands.
Social Media links
Tom Ferry:
www.facebook.com/TomFerryMusic
www.soundcloud.com/tomferryuk
www.twitter.com/TomFerryMusic
www.instagram.com/tomferrymusic
Get Twisted Records:
www.gettwistedrecords.com
www.soundcloud.com/gettwistedrecords
www.facebook.com/gettwistedrecords
www.twitter.com/gettwistedrecs
www.youtube.com/gettwistedrecords
www.instagram.com/gettwistedrecords