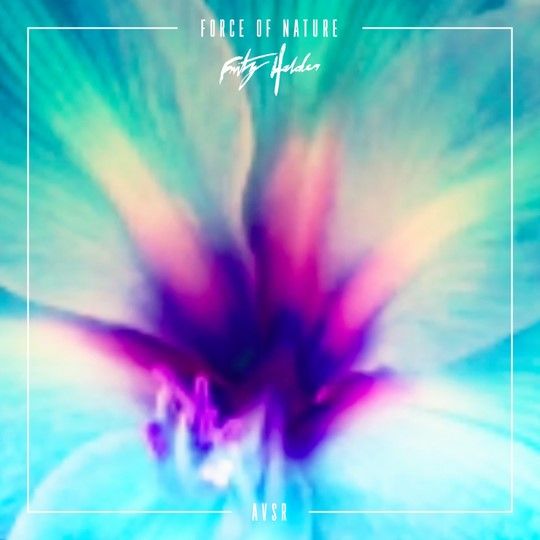 Fritz Helder - Force Of Nature
Today Fritz Helder announces his Force Of Nature EP on London-based label AVSR. Following his recent collaborations with Sinden, Andrea Oliva and fellow band member Dinamo Azari, the performer, vocalist and transcendental art influencer isn't wasting any time releasing his debut solo project with this stunning 3-track EP.
The title track "Force Of Nature" represents both an announcement and a confident distillation, packaged up into a vogue banger that embraces colourful, worldly vibes and mesmerizing, throbbing grooves. "Force Of Nature" (The Bad Seed Manipulation) is a hyperkinetic reimagining of the title track, with playful, syncopated drums and a bazaar of beats that kickstart the party to eleven. More deep and aggressive than its tracklist predecessors, Fritz Helder's "Like A Jaguar" is criminally catchy with an ominous yet relentlessly clubby forward drive – starring Fritz's smooth vocals and razor-sharp beats, "Like A Jaguar" is a clawed beast settling down for a pedicure. This track and other unexpected turns concludes Fritz Helder's Force Of Nature EP as a multidimensional piece that merges the polish of avant garde art-pop with the high-energy, slinky sounds of the dance floor.
"This being my first solo endeavour… I feel like my naïveté and vulnerability are on full display with this first collection of songs." Fritz says of his newest project. "I'm giving up the ghosts of my past and carving out a place of my own. I purposefully ventured away from what I thought people would expect from me…" Fritz Helder's debut EP is marked by both its ambition and a sense of the new – fierce and unapologetic, this is Fritz Helder's Force Of Nature.
Tracklist:
1. Fritz Helder – Force Of Nature
2. Fritz Helder – Force Of Nature (The Bad Seed Manipulation)
3. Fritz Helder – Like A Jaguar