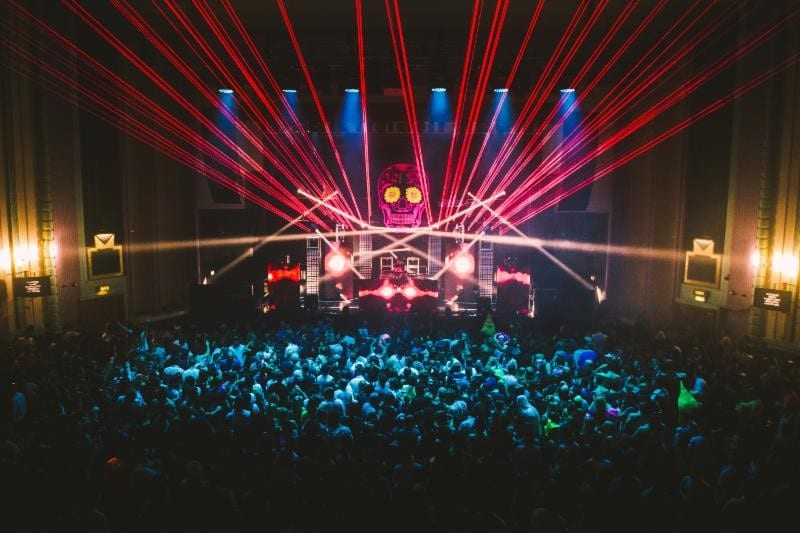 FOUND Horror Series 2015 announced
Following a landmark summer series of five incredible London music festivals, FOUND returns for Halloween with two stellar nights. The Found Horror Series re-awakens for 2015 on the industrial dancefloors of Building Six!

On Friday 30th and Saturday 31st October, The Horror Series descends on this colossal, concrete-clad beast of a club as Found presents Born & Bred Halloween and Maya Jane Coles & Friends Halloween 2015!

Building Six occupies 3,000 square metres of raw, industrial space within The 02, split over three floors of advanced sound technology and the main room's hallowed Body Kinetic dancefloor that reacts to bass frequencies, physically pumping music through the body for one of London's most unique and sensory clubbing experiences. High above, a suspended Sky Bridge crosses the dancefloor offering unparalleled views of the main stage, whilst the outdoor terrace is equipped with a bar, smoking area and stunning views of the London skyline.
NIGHT ONE
FRIDAY 30 OCTOBER / 10PM-6AM
BORN & BRED HALLOWEEN
I
Joker B2B Slimzee
VERY SPECIAL GUESTS TBA
Hatcha B2B N-Type (2005 set)
DJ Target B2B Danny Weed
Klashnekoff (Performs The Sagas)
Faze Miyake
License To Trill
Silas & Snare
II
Matt Jam Lamont
Oxide & Neutrino
Scott Garcia
Sam Supplier
Benny Ill (Horsepower Productions)
DJ Cartier
Tickets:
www.residentadvisor.net/event.aspx?755938
NIGHT TWO
SATURDAY 31 OCTOBER / 10PM – 6AM
MAYA JANE COLES & FRIENDS HALLOWEEN
I
Maya Jane Coles
Damian Lazarus
Mount Kimbie (DJ Set)
Happa
Curses
Wax Wings
II
Paride Saraceni
Hodgson
Coco Cole
Nicole
Anna Wall B2B Brendan Long
Tickets:
www.residentadvisor.net/event.aspx?755939