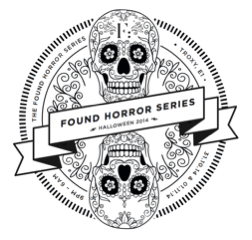 FOUND: Horror Series
After bringing two stand-out festivals to the capital this summer, London promoters Found continue their stellar run of events with two nights of frightfully fine electronic music curated by the exceptional George FitzGerald and Maya Jane Coles. Taking place at the grand Art Deco auditorium of East London's Troxy over the Halloween weekend, Found will once again raise the bar, as they look to pull out every stop in jaw-dropping production and sound.
Friday 31st October will see George FitzGerald present a hand-picked line-up showcasing some of the hottest names in underground electronic music. Over the past four years, the London born, Berlin based producer has emerged as one of the most exciting talents on the scene, having released with integral labels such as Hypercolour, Hotflush, Aus Music and his own, ManMakeMusic. His much anticipated debut album is rumored to be dropping soon on Domino's Double Six imprint, leaving high hopes for an airing of new material as he travels through the shadows for his headline Halloween set.
Joining FitzGerald is fellow Berliner Mano Le Tough, who has spent a busy summer touring leading venues and festivals across the globe, including regular appearances for Richie Hawtin at his lauded 2014 session 'Enter'. Stepping things up a gear, techno hot-shot Deetron never fails to bring heat to the dancefloor and illusive acid-house production outfit Paranoid London offer up a live set that will take Troxy's auditorium on a journey into distorted, synth-drenched Halloween darkness. Coining his sound as 'electronic future soul', 2014's rising star Seven Davis Jr will be getting things warmed up in style too, with ManMakeMusic offering a second room of music for those who dare to explore.
For the concluding part of their Horror Series, Found join forces with global superstar Maya Jane Coles as she brings some of her closest friends and respected piers to the Troxy for a second night of ghoulish dancefloor action on Saturday 1st November. Following on from Maya's headline set, techno mistress and BPitch Control head honcho Ellen Allien will also be dropping beats like bombs as she brings her distinctive Berlin sound to East London, whilst Joyce Muniz' culturally eclectic, vividly colourful brand of club music is also set to make a big impression on the night. Layering deep house and techno with tropical loops, she creates a uniquely emotive dancefloor sound all of her own.
Prolific, London-based producer Alex Arnout, who took the roof off the Coronet at the Found Festival after party earlier this year, is also set to appear, alongside two of Maya Jane Coles most trusted protégés in the form of Rob Shields and Brendan Long. A second room of music is still to be announced for this date.
Promoting a 'Dress To Scare' theme, Found encourage party-goers to don their scariest Halloween outfits across the weekend for what is shaping up to be a definitive, not-to-be missed event.