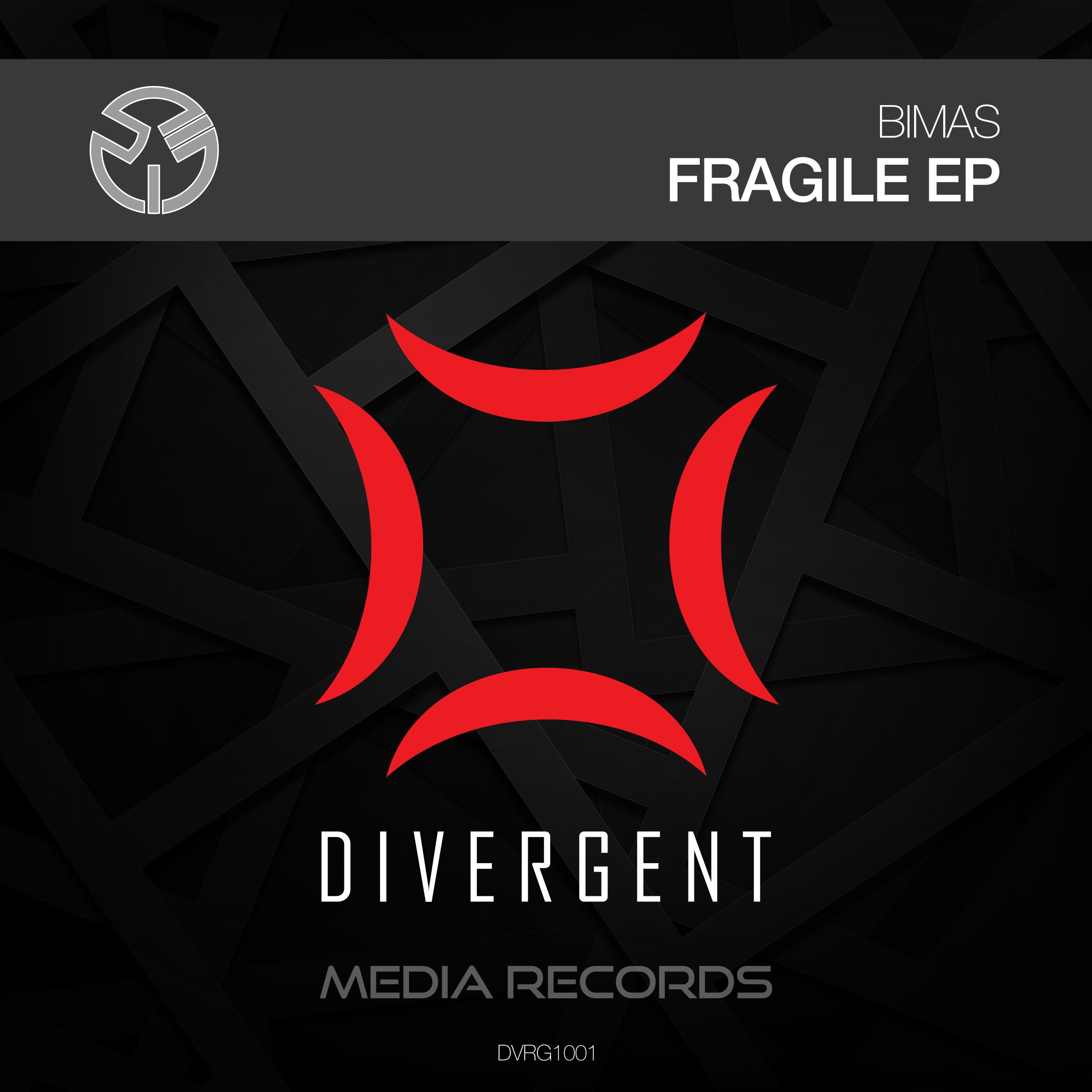 Bimas - Fragile EP
Media Records is a vast label empire that ran some of the most seminal dance music outlets to have ever existed in Italy way back in the nineties, including UMM, BXR and Heartbeat. Now they are relaunching a selection of their most important imprints alongside a number of brand new labels. One of these labels is the hotly anticipated Divergent run by DJ and producer Bimas which is to function as a platform for his own music.
Bimas is a Belgium born artist who started producing in Italy in 2000 and now releases on leading labels like Loco Dice's Desolat and Adam Beyer's Truesoul. His taste takes in everything from techno to dance and pop, and he is also a skilled guitar player. As such, Bimas masters the ability to shift from the most aggressive sounds to deep or melodic ones with elegance and style.
This new EP was written in his Italian coastal hometown of Ancona using external hardware like a Yamaha AN1X, Orbit 9090 and Proteus 2000. It is inspired by his past and his melodic techno roots and starts a great new relationship with Media Records.
The fantastic 'Feeling Good' opens the EP with a wild-style techno aesthetic. Hulking great drums have wailing diva vocals up top and nerve jangling stabs. It is energetic and fiery and full of ravey flavours and cannot fail to arrest the attention of the dance floor, no matter how big it is.
The more subdued 'Fragile' is deep and rolling, with big glistening hi hats and deep looping bass sucking you into the midst of the track. Building to a high octane peak, rueful synths add a tender touch to the visceral drums and round out another fascinating effort.
Nikola Gala is part of the exciting wave of Greek talent coming up in house and techno over the last decade and is tied to labels like Ibadan Records and Rekids. His remix of 'Feeling Good' is a tense and rolling affair, with no let up from start to finish as cut up vocals and drilling synths demand you move your body.
As far as first releases go, this one is more than impressive from Divergent.
Tracklist:
1. Feeling Good (Original Mix)
2. Fragile (Original Mix)
3. Feeling Good (Nikola Gala Remix)