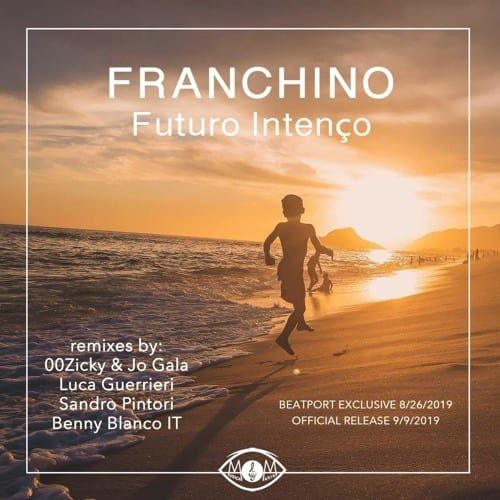 Franchino is back on Musica & Magia with "Futuro Intenço"
Franchino is a very well known Italian musician and MC, and his voice has left a mark in the heart of countless clubbers. "Futuro Intenço" is his brand new single, out on Musica & Magia in the end of August.
It's a melodic-house kind of track, with a big bass and sonorities taking inspiration from spiritual chants. Its groovy style, together with the Musica & Magia typical melodic bass-line, gives its contribution to the creation of an imaginary space, where melody and groove melt to create an unique experience.
The title "Futuro Intenço" comes from Franchino's deep love for Brasil, and it's the celebration of living the life to its fullness, fully experiencing all human emotions through the magic of music.
The Original Mix comes along with some smashing remixes crafted by the other members of the crew and some guests, such as 00Zicky & Jo Gala, Luca Guerrieri, Sandro Pintori and Benny Blanco (IT). Each of them provided his own reintrepretation, putting a personal touch on this amazing track.
https://www.facebook.com/franchino.official.page/
http://www.instagram.com/franchino_officialpage
https://soundcloud.com/musicaemagia4