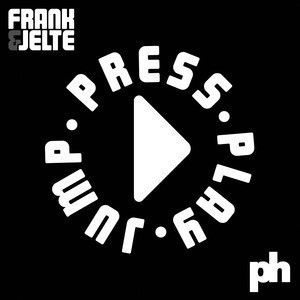 Frank & Jelte – Press.Play.Jump
Frank & Jelte have been radio DJ's for Dutch national number one radio station Radio 538 for over a decade. Having DJ's like Afrojack, Armin van Buuren, Nicky Romero and Calvin Harris on their show, Frank & Jelte got inspired by the world, lifestyle and success of the international DJ elite.
Frank & Jelte recorded their debut single Press.Play.Jump with the help of Dutch legend Sidney Samson. Using their radio show popularity and their exceptional ability to party, they've started a campaign getting votes for the world's most respected DJ ranking: the DJ Mag Top 100. And a single release like Press.Play.Jump might just add a bit of musical finesse to that campaign.

Press.Play.Jump was off to a great start as the track already achieved the "made" status during Radio 538's daily "make-it-or-break-it" election with a cool 94% of the votes.

As of this week, Frank & Jelte's musical debut will be found on maximum rotation as Press.Play.Jump is this week's Radio 538 Dance Smash, making this single the most important dance track of the week!