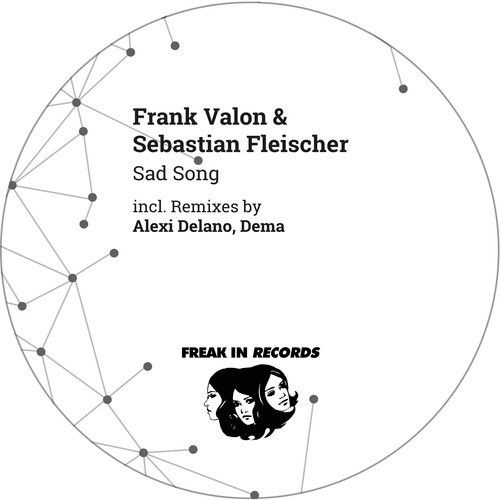 Frank Valon, Sebastian Fleischer, Alexi Delano, Dema – Sad Song
Freak In Records Label Head Frank Valon (Italo Business, Frequenza) and Treibjagd Records mastermind Fleischer got their acts well together for the timelessly sullen, yet darkly energetic "Sad Song". Thus the title, we feel no reason to disrespect a certain autumn and winter vibe when sadness comes in the form of such beauty!
There's strength in letting go, as many philosophies tell you, and they are right. You can absolutely let go to this one…
Fall deep into the cushions of the warm and well-rounded Original mix, blending the iconic and soothingly soulful vocal with dubby aesthetics and an arrangement that soon makes this track a real song in your memory.
Or float in space, where US deep techno lover Alexi Delano (Visionquest, Plus 8) transcends this track to. With even more glimmering synths and pads he keeps the vibe of the original yet, but adds a lil' extra light to the whole topic!
Italian Dema (Sci-Tec, Trapez) focuses on the classic, low-slung Dub chords for his remix. And lifts you up with a certain extra shuffle on the beat.
Whatta package… combining timeless sounds and great emotions!