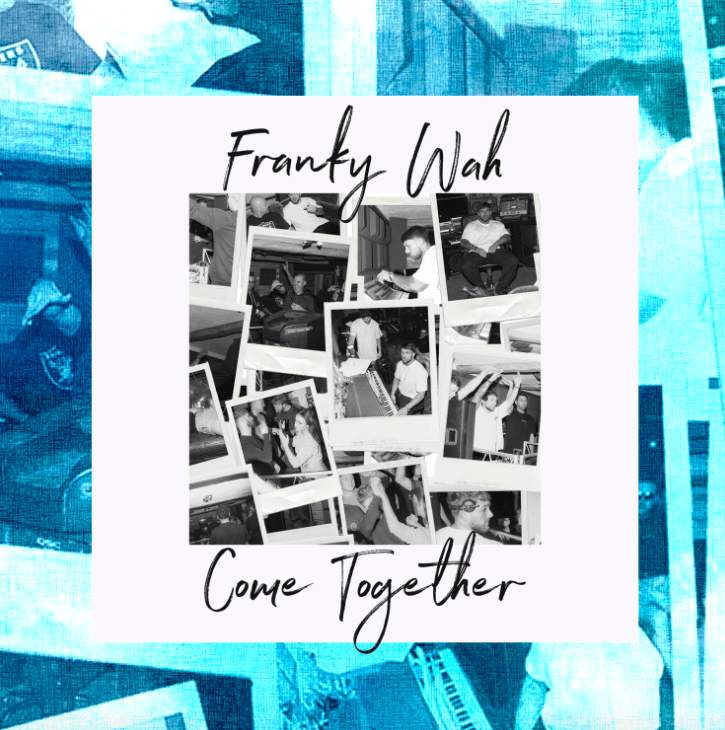 Franky Wah Unveils New Single 'Come Together'
In a time of global uncertainty, Franky Wah shares the euphoric and hopeful 'Come Together', his first single release of 2020 which is out today.
A breakbeat twist on the classic UK house sound, 'Come Together' pairs hands-in-the-air piano chords with irresistible female vocals and atmospheric drums – delivering carefree vibes with a strong message of unity to encourage and uplift people during this difficult global situation.
Talking on the single, Franky Wah explains: I wrote this record at the end of summer 2019 inspired by one of the best summers of my life touring and playing all over the world. I wanted to capture the essence of the 90s and put a modern take on it, and the minute I found those piano chords I really felt I was onto something." He adds: "I think given the global crisis we're going through at minute this record couldn't be more fitting, and I hope everyone resonates with this like I do."
The track will feature on The Revival Vol. 1, Franky's forthcoming mixtape, set to be released on 24th April. It also comes in anticipation of exciting releases still to be released, including a collaboration with Sasha and a release scheduled for Tale Of Us' label Afterlife.
A career-defining year for Franky Wah saw him release a slew of lauded singles over the course of 2019, including his last release 'Time After Time' featuring the inimitable Jessie Ware, which reached Beatport's Top 10, Top 5 of Radio 1's Dance Chart and had support across R1 tastemakers Danny Howard, Annie Mac, MistaJam and Pete Tong, the latter of whom picked Franky as his 'Future Star' of 2020.
Arguably the most successful release last year was 'Hide', featuring New Zealand singer-songwriter Robinson, which became BBC Introducing 'Track Of The Week' on Radio 1. The track and has so far amassed 3.3 million combined streams. On the gig front, he also performed at the likes of Creamfields, Hideout and the Glade Spaceport stage at Glastonbury, while he holds down a monthly slot on Data Transmission Radio.
From humble beginnings learning how to DJ and produce as a teen, Franky Wah cites Chicane, Roger Sanchez and Sasha as early inspiration, arguing "I maintain that it's an important era of electronic music from the 90s and I'm not embarrassed at all! My productions are trance-influenced with a modern twist."
A rave-inspired instant classic, 'Come Together' is the kind of feel-good house music needed to guide us through these turbulent times.