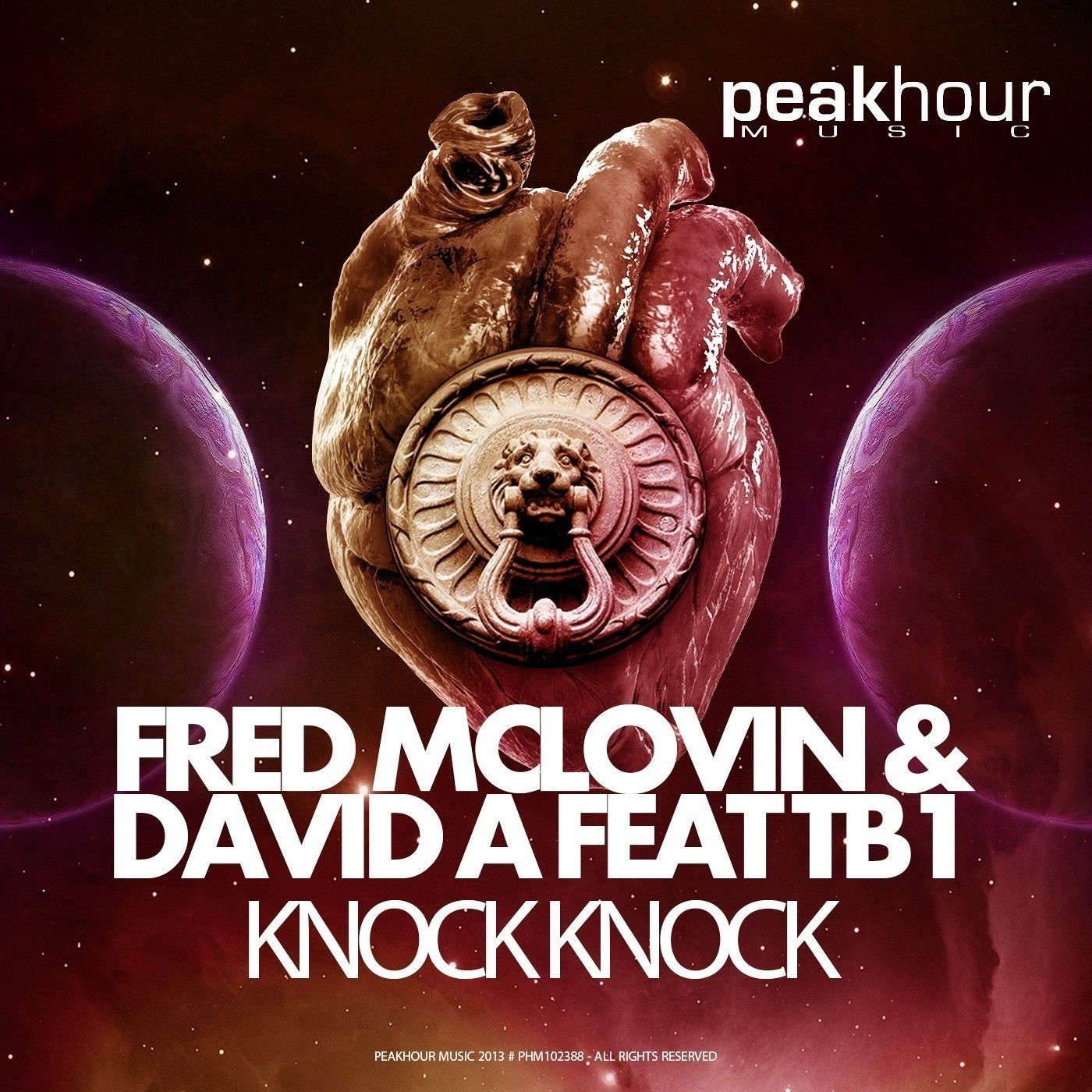 FRED MCLOVIN & DAVID A FT. TB1 – KNOCK KNOCK
Peak Hour's ascendance has been well documented with a string of releases that are continually scaling the online sales charts and picking up rave reviews from around the dance music world. True to their never back down attitude, they're back again for a winter smash featuring production heavies Fred Mclovin, TB1 and David A. 'Knock Knock' is a perfect 'Peak Hour' addition to their potent discography. Production wise, the release is a harsh and dark dance floor ripper with a ferocious drop that introduces a gritty percussive lead that'll send armies of clubbers marching with arms thrashing. With a complete arsenal of high intensity leads, vocal cuts and a jackhammer kick drum, this release is looking more than likely to continue the label's hot form throughout what has been their biggest year to date.
Fred Mclovin has had a year to remember having already nailed a release with DIM MAK which has seen his popularity soar and if his follow up is anything to go by, we can expect to see his name back in the charts into 2014. With the likes of Showtek and J-Trick already showing love for the imminent release, we're planning on seeing this one getting a full-scale international coverage both with the DJs and dance music lovers around the globe.
'Knock Knock' is released on 25th November.
Fred McLovin
www.facebook.com/FredMcLovinOfficial

www.twitter.com/FredMcLovin

www.mixcloud.com/McLovinFred/

David A
http://www.soundcloud.com/ilovedavida
https://www.youtube.com/ilovedavidaofficial

http://twitter.com/davidaproducer

http://www.facebook.com/davidaproducer
http://www.davidaproducer.com/
TB1
http://TeamTB1.com

https://www.youtube.com/user/tb1vids

http://www.twitter.com/tb1_
Peak Hour Music
http://www.Peakhourmusic.com
http://www.beatport.com/label/peak-hour-music/6944