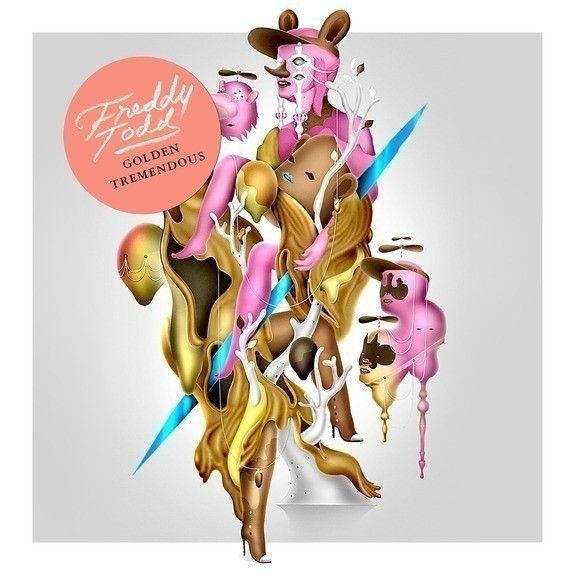 Freddy Todd – Golden Tremendous
At a mere 25 years of age and with his distinctive blend of futuristic glitch, hip-hop and soul, Freddy Todd has already amassed over 20 original projects, multiple EP's and several albums. He is now ready to lift his career to greater heights with his newest album 'Golden Tremendous', signifying his debut on Gramatik's esteemed label Lowtemp.

Having dabbled with more genres and styles than many musicians can name, 'Golden Tremendous' is a testament of Freddy's diverse musical range, featuring experimental glitch and soul tracks that push the boundaries of musical creativity. Meticulously crafted beats bring a refined order to the seemingly chaotic bombardment of unique sounds, whilst his attention to detail brings an exceptional, yet subtle progression from track to track. The album starts off with 'Fastenator, Get Up', a smooth, hip-hop beat, which transforms seamlessly into a syncopated, glitch-hop masterpiece. Throughout its entirety, Freddy showcases his musical talents with tracks such as 'The Jestler', a complex arrangement of piano and drums, 'Let Me (Awesome), a space age acid bass heavy track and, of course, his signature future funk style on 'Infinitesimal'.

In addition to Freddy Todd's eclectic productions, his strengths lie in his live performances. Opting for midi keyboards and controllers instead of CDJ's, Freddy Todd portrays another way of his innovation with dance music. Keep an eye out for this gifted musician and make sure to follow him on his social channels, as his unique sounds and willingness to go against the status quo are sure to land him in the spotlight.