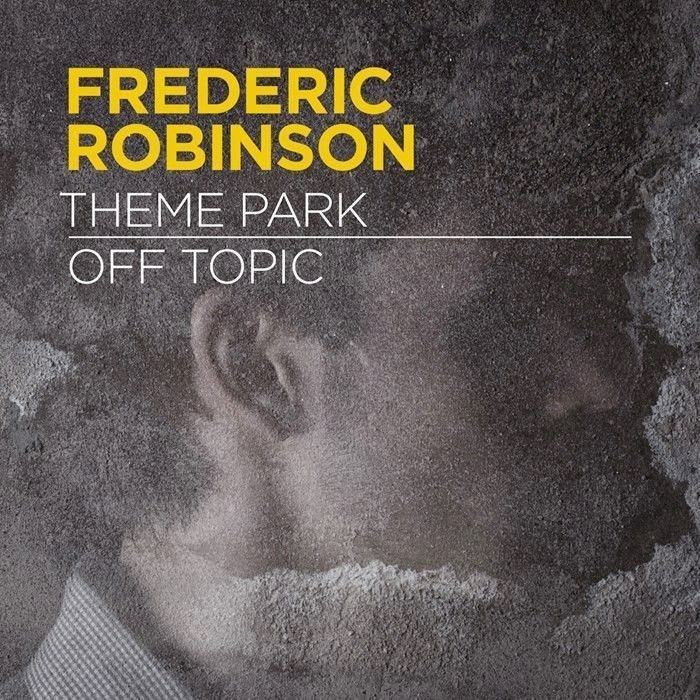 Frederic Robinson – Theme Park / Off Topic
Taken from his forthcoming album, 'Mixed Signals', we're proud to present the first solo expedition on BMTM by Frederic Robinson.
In a world where harder, faster and more obnoxious is the order of the day Frederic Robinson deals in complex and nuanced music that displays a maturity of thought far beyond the young German's 21 years. Disciplined and focused, he stretches genres until the restrictions of tempo lose their meaning and the listener is free to simply experience music rather than categorise it. His intensely intricate sound design, instrumentation and arrangement places him closer to contemporary classical composers such as Steve Reich, Terry Riley or Philip Glass than the more typically accepted gurus of dance music.
Having trained as a classical violinist and now studying audio design in Switzerland Frederic is fixated with the meshing of the organic and the electronic, constantly pushing his instruments in new and unconventional ways to create textures that cannot be found in any off-the-shelf software. Those who remember the early DIY synthesiser-tinkering that gave birth to Aphex Twin's uniquely haunting sound will recognise the same spirit of innovation in the work of Frederic Robinson.
The music itself is beautiful, both subtle and satisfying. Harmonies rush and swoop, collapsing in on each other amid fractured percussion and sparkling melody, simultaneously muscular and fragile. Motifs appear, become warped then reappear in different forms, helping the music to talk about itself while it shifts through distinct movements of light and shade. It is this fearsome and unique skill in execution which has led Frederic Robinson to the ears of tastemakers across the spectrum, from Gilles Peterson to London Elektricity, and seen a flurry of releases on Hospital Records, Brownswood, BMTM and Med School along with remix work for some of his most promising young contemporaries.
Frederic Robinson's journey is only just beginning but those with an eye for talent will already have spotted that one of the most potent forces in modern electronic music is already amongst us.
Theme Park:
Stylish guitar plucks, folksy strings and low-key scat vocals are meshed into a rollercoaster of pizzicato hits and rolling drums that nod to Frederic's Drum & Bass roots. However, the listener should not be lulled by the summery first half of Theme Park as it soon escalates into a passage of cinematic high drama, lending the whole piece an energetic, epic melancholy rarely heard in electronic music.
Off Topic:
Beautifully complementing Theme Park, Off Topic is a classical 170bpm affair, powered along by a manically clockwork rhythm section. Whole orchestra sections swell, rise and fall, shouting back & forth to each other while constantly mutating and growing before all coming together for Off Topic's titanic, wall-of-sound crescendo.