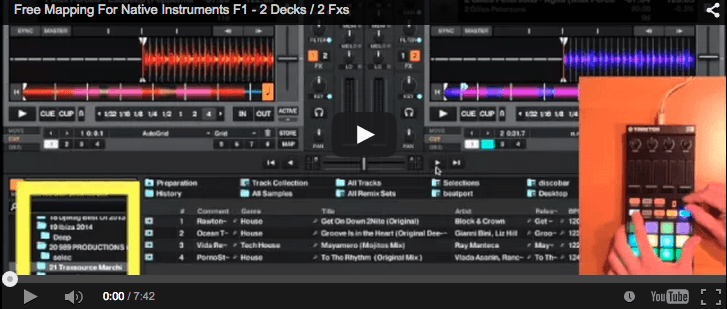 Free Traktor Mapping for F1 – 2 Decks, Fxs and More
The idea is to use the F1 as an X1 controller but with the fader functions enabled on the mapping. However, this mapping does not incude the possibility to use hotcues and it's able to control only two of the three effects you have available in Traktor.
In order to use the Cup function correctly, we suggest to put the cup point at the first beat of the track so you could start playing the track from the beginning, when needed.
You can also define loops for each deck with using the mapped buttons Loop in/out. To exit the loop, just push again the loop in button. Keep in mind that this mapping is not able to set the length of the active loop.
Basically the setup is thought to be used with the 1st Fx you want (reverb or delay or whatever) and the second Fx we love to use is a filter:92 so you can let the track enter smoothly.
Finally, if you are landed here, probably you already know how to import a mapping .tsi file into your Traktor but, in case you need some additional info, check this post from Native Instruments support