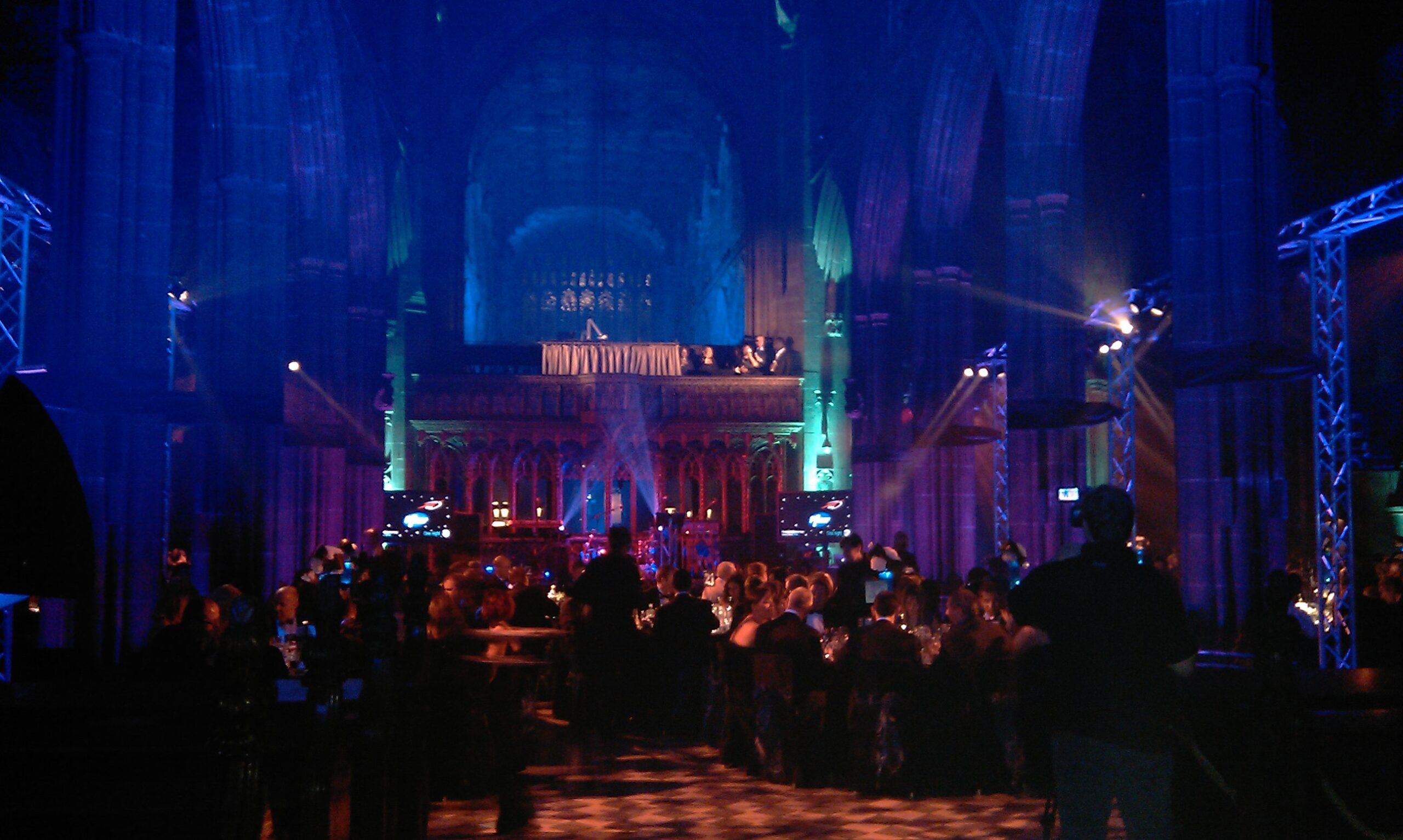 Freeze and DHP present: Todd Terje – Live
Freeze and DHP are embarking on a truly unique show taking place at the stunning Manchester Cathedral on Friday 11th September, headlined by the acclaimed Todd Terje performing live in the 600-year old hallowed space.
And following on from this remarkable debut, the after party and support for the show has just been revealed at the city's leading bastion of the underground, Sankeys, uniting some revered taste-makers and up and coming talent for a sublime evening of music. Superlative space-disco king Prins Thomas is one of Scandinavia's prime music exports, with bouncing house sounds filtered through disco's prism of rare edits and crate-dug gems; Prins is one of the world's finest exponents of disco, pure and simple. Freeze's resident Jemmy joins him on warm up duty, promising to continue the party deep into the night.
And as well as Prins joining Todd in the cathedral, two North West bands are also performing in the incredible venue. All We Are are a three-piece pop outfit, who met at the Liverpool Institute of Performing Arts, with their music spanning a wide range of fizzing sounds, rock-influenced rhythms and more chilled out aural odysseys. They are joined by Veyu, a Liverpool 4-piece alt-rock band who have been making wave since their eponymous debut EP received rave reviews. A true dance music icon completes the billing, with Derrick Kaye joining the show. With over 40 years of experience, Derrick is one of the most experienced and knowledgeable figures on the scene today.
Freeze's DNA is all about seeking the region's most intimate, quirky and stunning venues. This includes everywhere from the jaw-dropping Anglican Cathedral, St George's Hall, an abandoned psychiatric hospital and the iconic Bombed Out Church in Liverpool, and they are now bringing their magic a little east to Manchester.
Rob Casson from Freeze explains: "We are incredibly proud to announce this huge show at the Manchester Cathedral which we know is going to be incredibly special for everyone. We pride ourselves on working closely with the relevant authorities and are pleased to say how supportive the cathedral, Manchester City Council and the wider community have been with this event we are bringing to the city. Todd is a friend of Freeze and we feel this is the perfect environment for his music to shine, and this venue also continues our tradition of putting on events in some amazing locations around the region. Taking the after party to Sankeys too will be brilliant, it is a great club with huge heritage in the city."