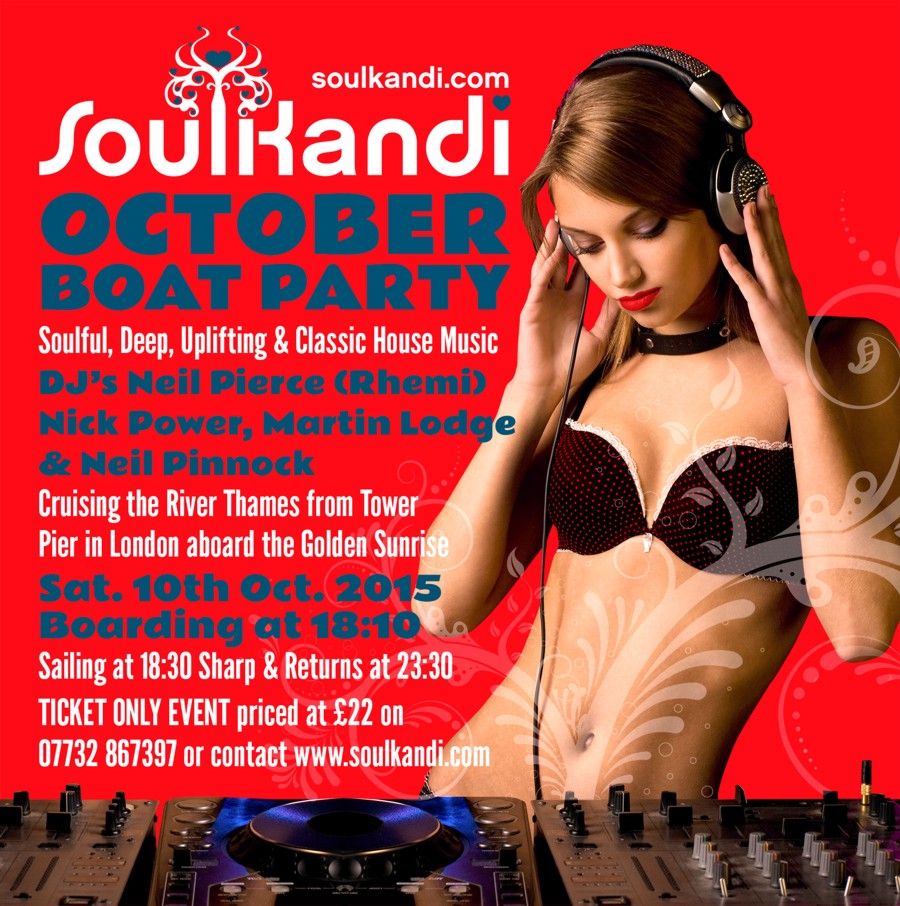 Soul Kandi October Boat Party
Soul Kandi returns to the River Thames for it's last Boat Party of the year, on the 10th October 2015, this time we're aboard The Golden Sunrise.
The Golden Sunrise is a nice comfortable boat with 1 level of music & an open air deck to the rear. Chill out and 2nd bar area, & has a capacity of 240 people.
Music – Soulful, Uplifting & Classic House with Confirmed DJ's, Neil Pierce (Rhemi), Nick Power, Martin Lodge (Mi-Soul) & Neil Pinnock.
Cruising the River Thames in London, partying with a great crowd of friendly people & Top DJ's, all while seeing in the sights of the BIG City – London, & also travelling more upstream past The Houses Of Parliament, The London Eye etc up to Battersea & back.
Boarding at Tower Pier in London onto the Golden Sunrise at 6:10pm leaving at 6:30pm & returning at 11:30pm.
This boat has a capacity of 240 & will sell out fast.
REMEMBER…The boat waits for no one so don't be late!
Tickets are priced at £22 and can be purchased by contacting Nick Power through facebook or email to [email protected], or the contact link at http://soulkandi.com/