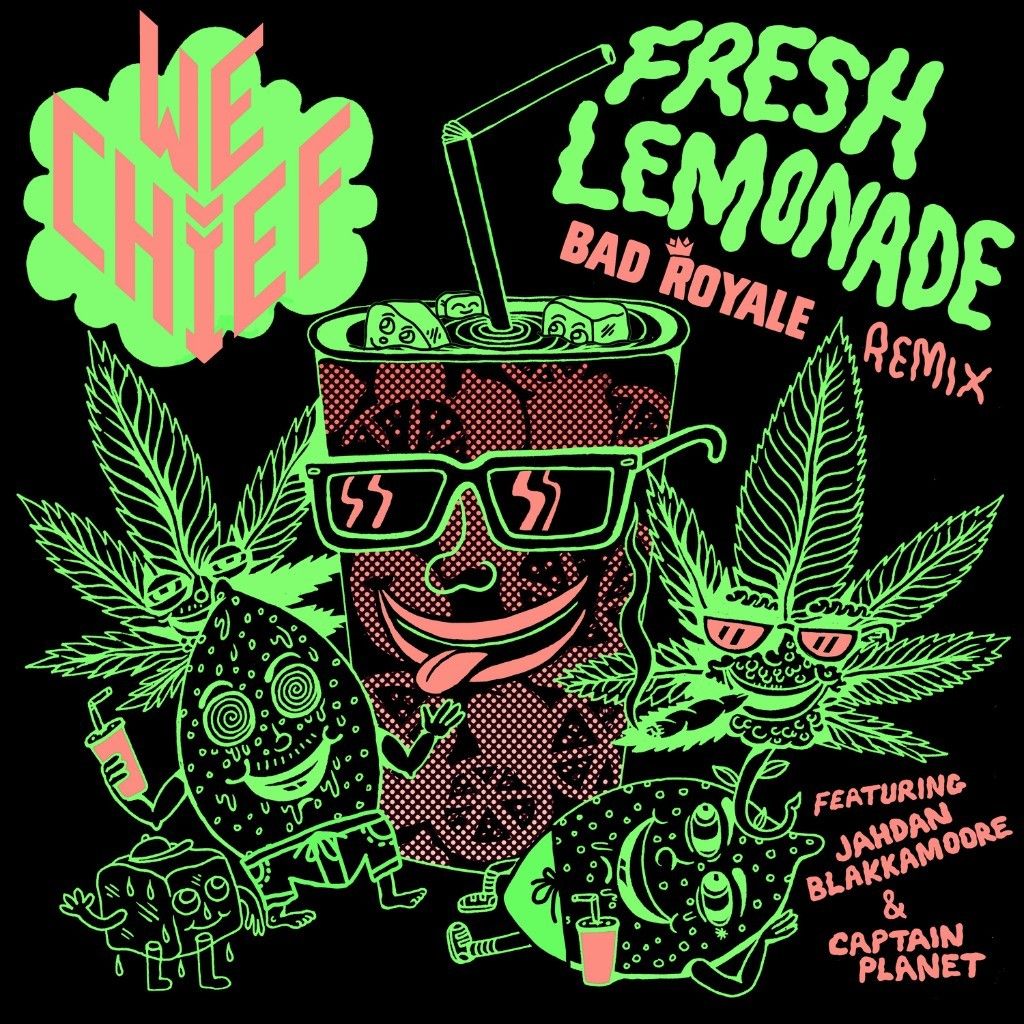 We Chief ft. Captain Planet and Jahdan Blakkamoore - Fresh Lemonade (Bad Royale Remix)
Who needs winter vibes? Certainly not We Chief and crew, breaking off a massive remix from bredren Bad Royale to melt away the cold snap and get you to the tropics, sipping on that "Fresh Lemonade."
Following a World Premiere on Red Bull Panamerika 90.7 Ibero FM (Mexico City) and major radio play in Jamaica, We Chief enlisted the help of Buygore and Mad Decent affiliates and breakout bass champions Bad Royale to turn the dembow-driven original with Captain Planet and Jahdan Blakkamoore into a full-on festival-ready stomper. Boasting a drop that will have you shaking booty from the jump, this one is a must-have for fans of Major Lazer, Sazon Booya/Fight Clvb, and all things dancehall.
This is only the latest in We Chief's ongoing world takeover. This summer saw their tune "Time Fi Legalize" selected as the theme for Complex's series "Motor City High," along with widespread success of "Fresh Lemonade." Many more projects are in the works — including a forthcoming original series and LOTS more music. Stay tuned!
We Chief is available for interviews and features, and an ungated promotional download of "Fresh Lemonade" (Bad Royale Remix) is available on a limited, request-only basis to writers, content curators, and DJs/Producers.