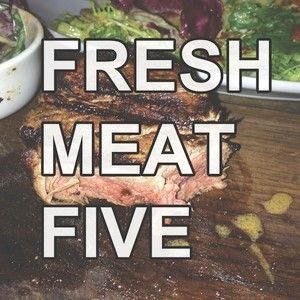 FRESH MEAT 5
FRESH MEAT returns with its latest instalment featuring 6 exclusive tracks.
Bruva return with 'Voices' an amazing dark and atmospheric broken 2 step jam. Machines Don't Care fire off some jump up slow-jungle with 'Shabba' followed by Londoner JDP's jerking twitching tech house 'Fake'.
Newcomer Skapes teams up with SPX for 'Keep It Coming' a UK Bass/Garage club banger. Neon Steve joins the team with a jackin/Bmore/horn lead hybrid and Rondevu wraps it up nicely with some of his trade mark deep bass house.

AND we're giving away the Machines Don't Care 'Shabba' FREE. Grab it HERE.