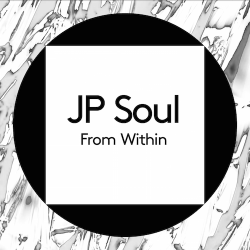 JP Soul - From Within
JP Soul has unveiled three heartfelt songs from the San Francisco underground, comprising the From Within EP for Roam Recordings. After a successful slew of singles, collaborations with Anthony Mansfield, and tracks remixed by the likes of Wolf+Lamb, The Revenge, and Sleazy McQueen, JP Soul bounds forth with a release that's 100% on the solo tip. Snaking synth melodies and Italo-influenced textures abound, as these cuts hypnotize through their trippy sonic motions. "From Within" and its dreamy soundscape, the multi-genre blend of "I'mkindagoingthroughitrightnow", and "Invisible Fences" with live drums from JP augmenting its psychedelic romp … these tracks flow like neon fluid from living circuitboards onto the dance floor. Tune in and trip out.
JP Soul's From Within EP will be released on vinyl 12" and digital download.