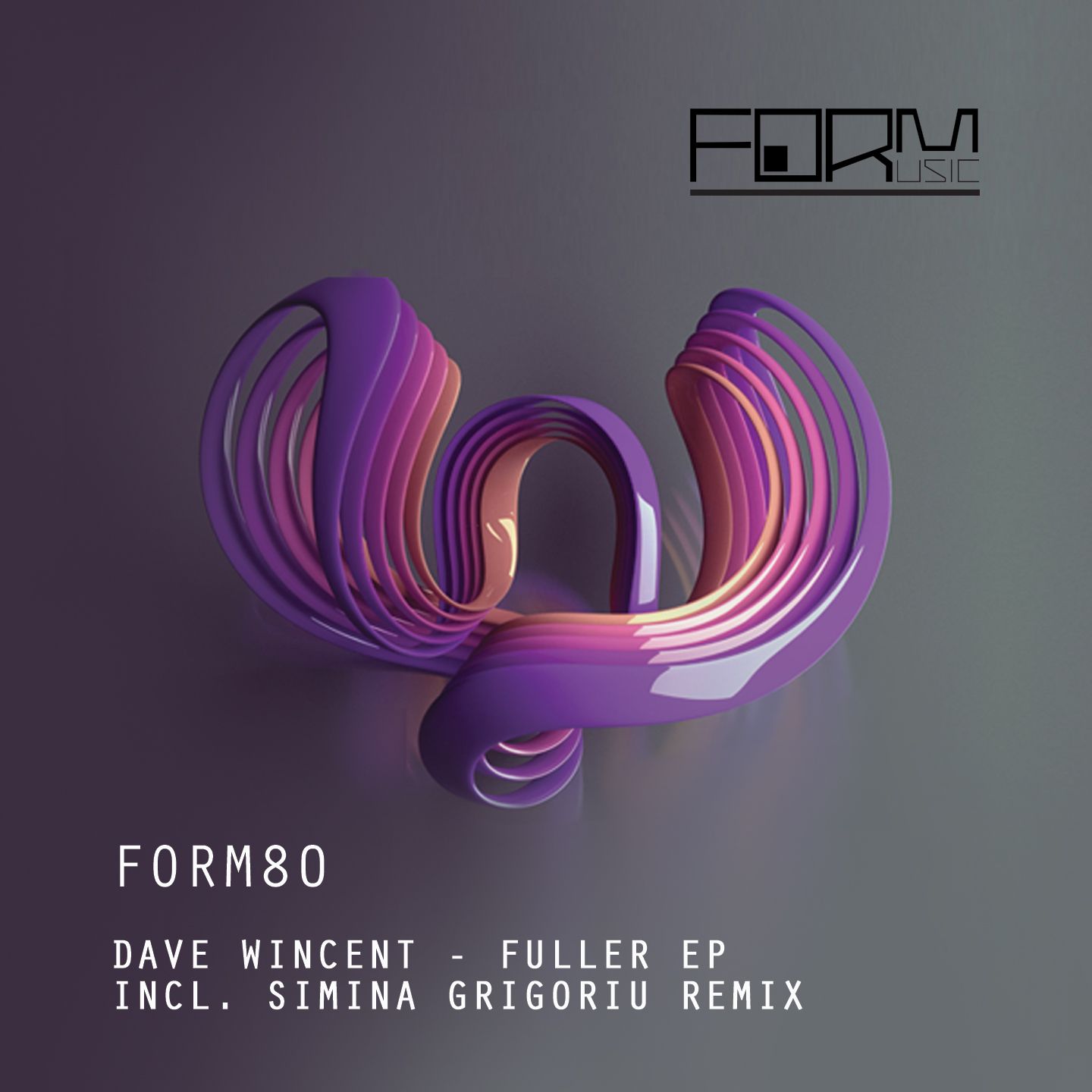 Dave Wincent - Fuller EP
Following the release of its impressive six track Fall Sampler at the start of November, France's most esteemed techno imprint, FORM Music, unveils its next project, with the release of Dave Wincent's hard-hitting 'Fuller' EP.
Warmly welcoming the talented Hungarian producer for his long-awaited label debut, the three-part EP is yet another masterful showcase of dark, driving soundscapes from the Parisian label, with an extra-special remix from Berlin-based producer and FORM Music favourite, Simina Grigoriu.
Kicking off the EP with the uncompromising title track 'Fuller', Dave Wincent (who has previously released on the likes of Phobos and Jannowitz Records) goes all-in from the off, delivering an intense peak-time cut, brimming with pounding kicks and industrial samples throughout its heavy, seven-minute duration.
Up next, Kuukou label boss Simina Grigoriu offers her trippy interpretation of Wincent's opener, with growling sub-bass and tension-laden synths providing the backdrop to another exquisite, multi-textured remix from the Romanian – perfect for those early-hours warehouse moments.
Completing the release with the imposing final track 'Excitement', Dave Wincent further demonstrates his diverse production credentials, as snarling synthesisers, rumbling bass and arpeggiated top lines combine in perfect accord, to wrap another remarkable EP on POPOF's FORM Music.
About FORM Music:
FORM Music is a label founded in 2009 by French producer POPOF in order to gather both new and established talented artists and to promote artistic open-mindedness by assembling various genres across the electronic music spectrum.
Tracklist:
1 – Dave Wincent – Fuller
2 – Dave Wincent – Fuller (Simina Grigoriu Remix)
3 – Dave Wincent – Excitement
Artist: Dave Wincent (Incl. Simina Grigoriu Remix)
Title: 'Fuller' EP
Release Date: November 30, 2018
Format: Digital
CAT#: FORM80