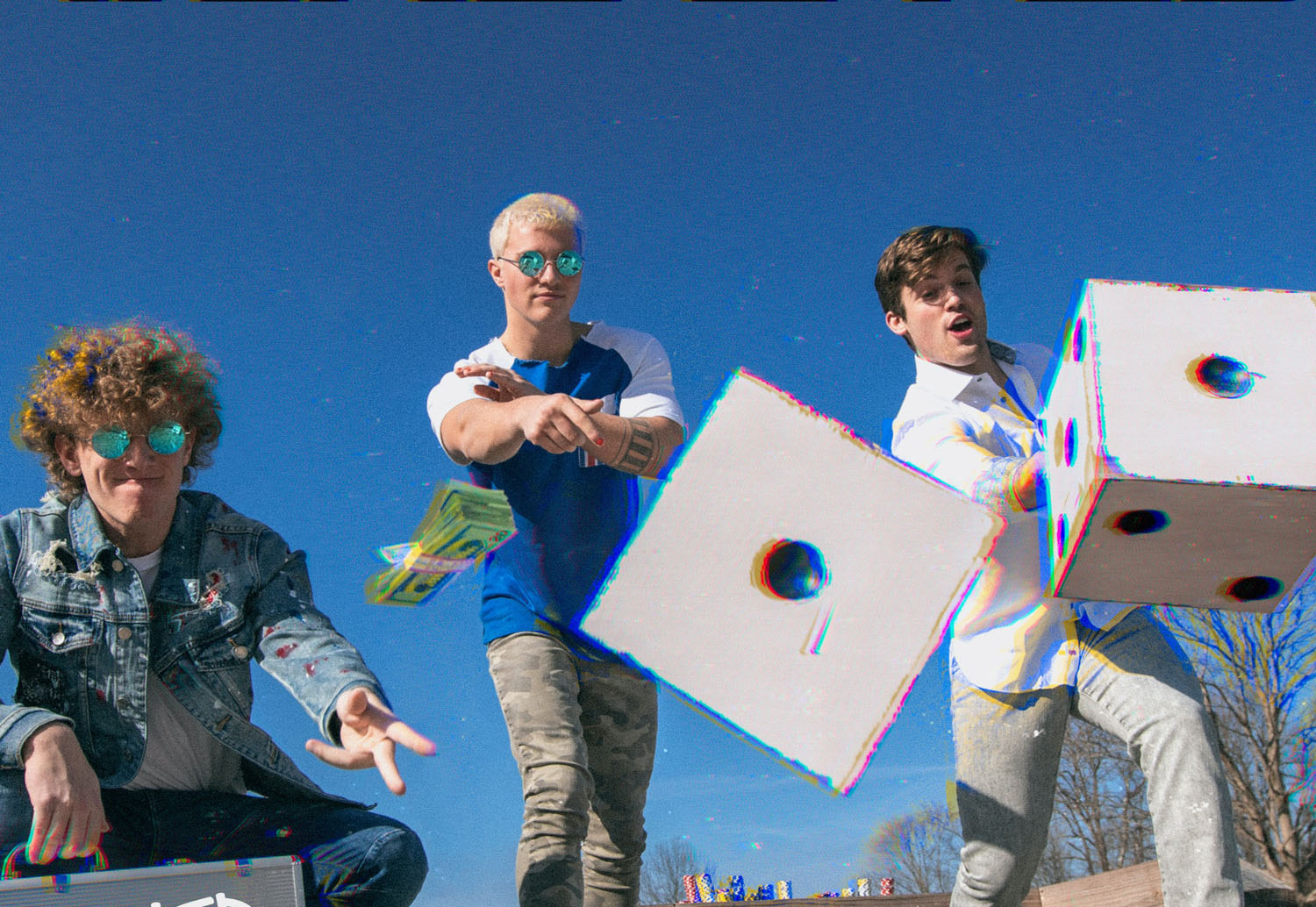 Fun seeking, filthy mouthed pop trio .wavrunner roll the dice with third single 'Snake Eyes'
Showing no sign of slowing down US pop hip hop trio .wavrunner (pronounced waverunner) just released their third single 'Snake Eyes' via Elevation Recording Group.  Self-produced by group member JJ, he joins bandmates Jack Wesley and Griff on the funky, bass-driven hip-hop number.  The track is the follow up to 'Joyride' that garnered much critical acclaim.
The song is all about taking risks, something the trio prides themselves on. As they put it: "'Snake Eyes' is just that: a roll of the dice, a risk, a chance. You gotta be willing to take that chance because nothing worthwhile comes without risk. We've never been the ones to play it safe or conform. We know what we want and then we get after it no matter how crazy people think we are for trying…they'd underestimate our craziness anyways."
.wavrunner are Jack Wesley, younger brother JJ and Griff. Jack and Griff met as second graders in Cleveland, USA after realizing they were kindred, mischievous spirits. They first bonded over their shared passion for choice four letter words…. A decade later, Jack and Griff are just as fun-loving and cheeky in their roles as co-lyricists for .wavrunner with Jack handling lead vocals, Griff as co-vocalist and JJ who creates the beats and arrangements. The boys age from 18 to 20 years old, and are chaotic, fun, and unapologetically ambitious.
Brash and confident – at times a glorious cringe fest – .wavrunner are young guys who just want to hangout, party, perform and revel in all the spoils that come with it. Instead of an obsession with darkness, depression and violence, this exciting new pop trio plan to make music fun again. They are young, chaotic, fun, and unhinged. Here to tell you to fight for your right to party.