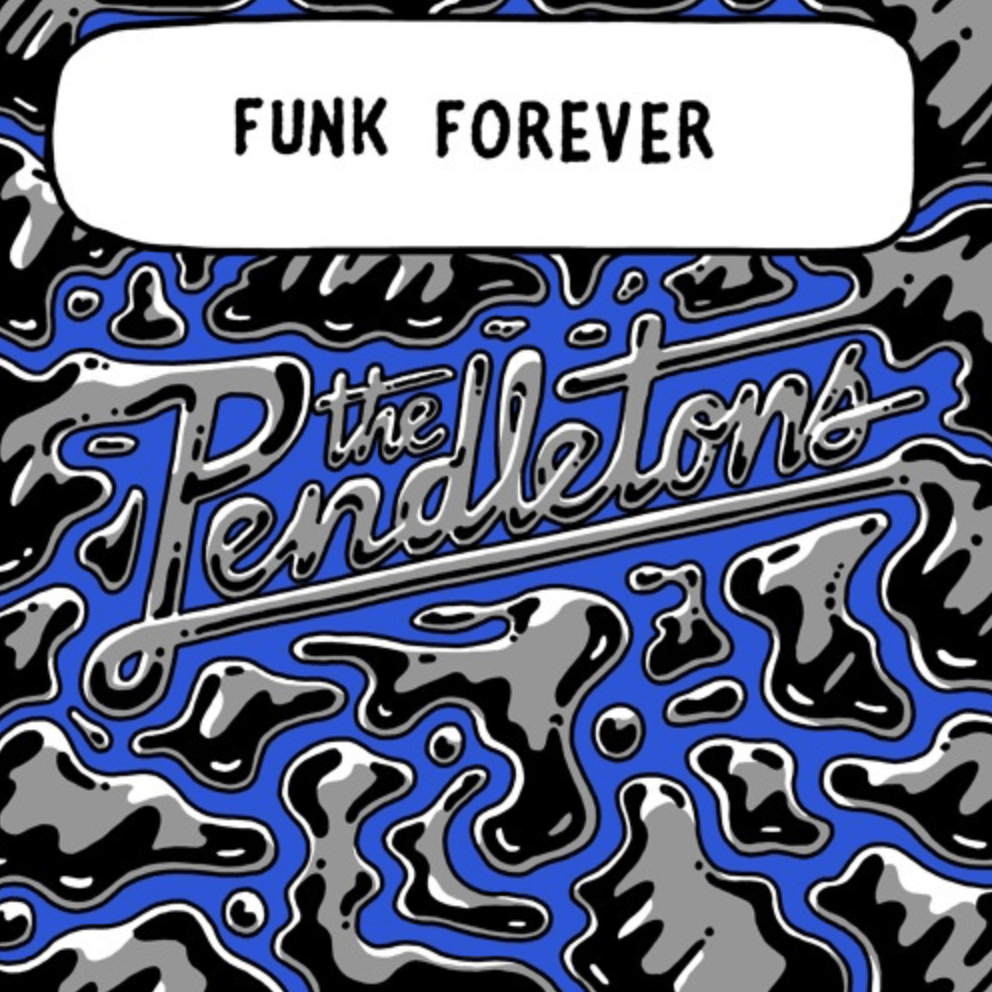 The Pendletons - Funk Forever
Comprised of Bay Area talents E Da Boss(of Myron and E on Stone's Throw) and Trailer Limon, The Pendletons are a long-standing boogie-funk and modern soul project. Emerging with their very first release in 2010, a 7" inch of "Coming Down/Waiting On You" on the Slept On record label, it instantly became a cult classic receiving constant play at nights like San Francisco's Sweater Funk and LA's Funkmosphere, and fetching for serious sums among vinyl collectors. Most recently, in 2016, they released the EP "Gotta Get Out" whose title track caught the ear of renowned BBC Radio 1 DJ Gilles Peterson, who liked it enough to release it on his 'Brownswood Bubbler' compilation.
Now in 2018, the duo are back with a brand new release on Brooklyn tastemaker label Bastard Jazz. Titled "Funk Forever," the new single stands as the first cut from a soon-to-come EP of the same name due out on March 30th. Playing into the obvious theme of the record, "Funk Forever" delves into a heavy dose of groove that could easily be mistaken for a classic tune from the genre's 1970s heyday. The jazz flavored boogie affair with soul inspired song-writing evokes old school vibes thanks to the use of horn lines, Yamaha dx7 keys, and snapping hip hop inspired drum programming. For the remainder of the 'Funk Forever' EP, expect to hear four additional tracks including collaborations with Elive, Potatohead People, and Ishtar.
"Making 'Funk Forever' was a new process for us. Instead of starting with a beat, usually a sample by one of us, we went into the studio with musicians and recorded them playing together to get a more live sound. We wanted the energy of the musicians playing off each other to reach through. After we got a good framework, we went back and wrote the lyrics. Then we went through and added all the extra funky goodies, back-up vox, additional Synth horns and percussion. We are both really happy with the result and it's fun to play it live."
-The Pendletons
Still to come from The Pendeletons, after the release of the 'Funk Forever' EP, the pair will gear up for the release of a full-length album to follow later in the year also via Bastard Jazz. In the meantime, fans can pre-order the 'Funk Forever' EP via Bandcamp available on vinyl and digitally.