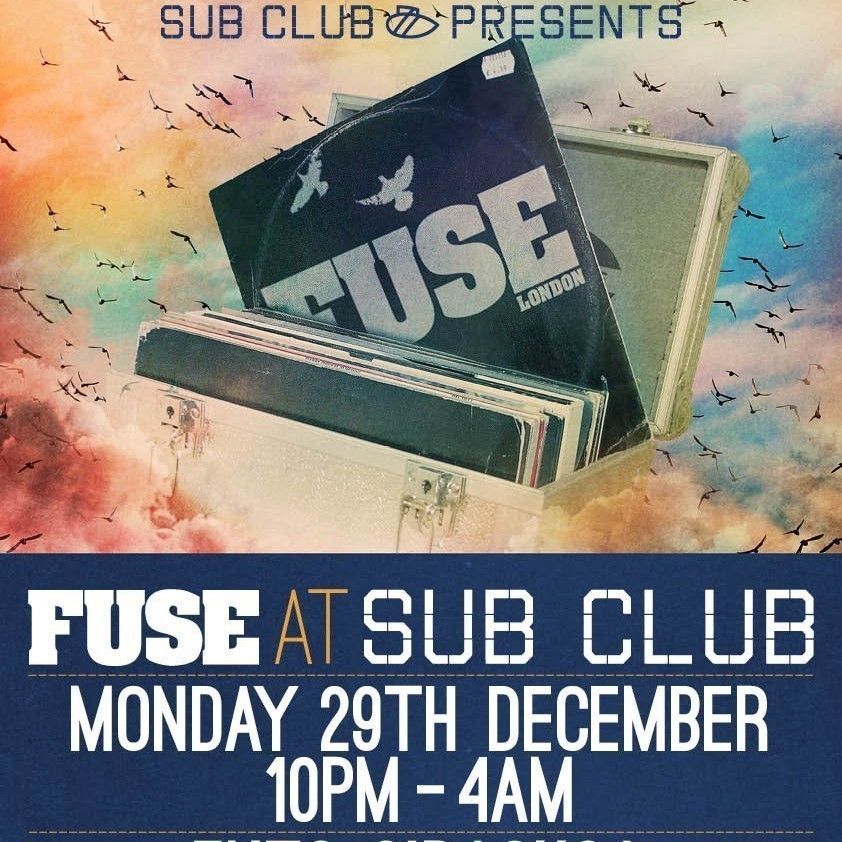 FUSE DOCKS AT SUB CLUB
FUSE continues to spread its wings with their next UK debut event. On 29th December FUSE will venture to Sub Club to mark the end of 2014 with a special six-­‐hour showcase. For this Highland fling Enzo is rounding two of his core group of FUSE-­‐ileers, Seb Zito and Rossko, and will join Ivan Kutz for a climactic ceilidh, minus the dodgy outfits and patriotic drunk uncles. Since its inception in 2008, and with their Sixth Birthday on the horizon, FUSE has established itself as a London institution and a major player on the international clubbing circuit, hosting over 300 successful events across Europe and around the world whilst also launching two critically acclaimed record labels; FUSE LONDON and INFUSE. Having completed another successful season at Sankeys Ibiza this year their stock is a high as ever.

The philosophy of FUSE is simple: to stand out from the crowd by hosting exceptionally high-­‐quality raves, built around superior-­‐technical standards of sound design, and a close-­‐knit core of residents. FUSE ensures line-­‐ups are always well programmed and resonate with the distinctive FUSE sound.

1st release tickets on sale from RESIDENT ADVISOR & TICKETS SCOTLAND.