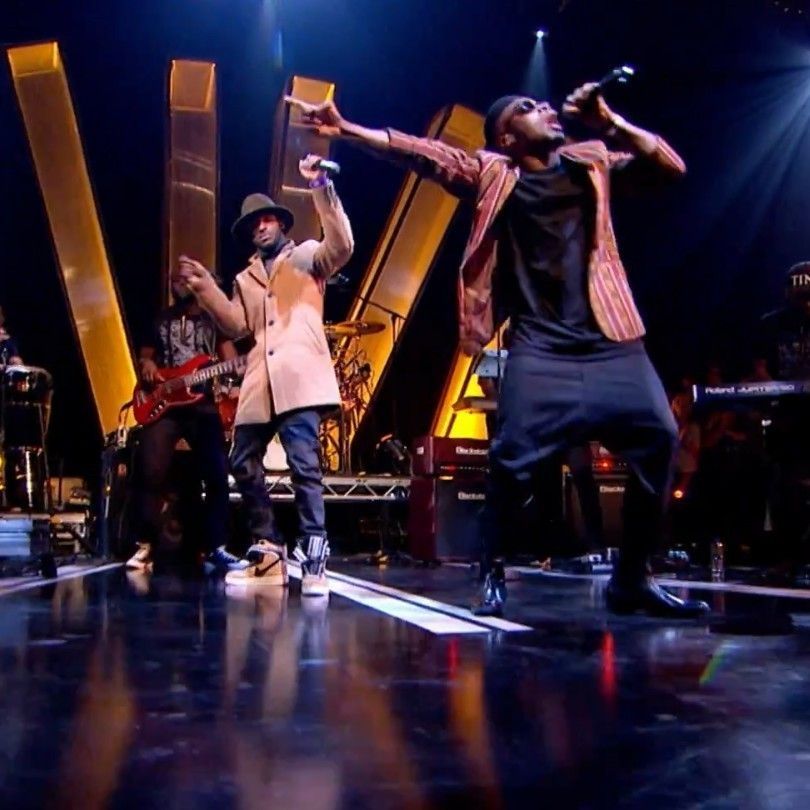 FUSE ODG LIGHTS UP THE STAGE ON LATER WITH… JOOLS HOLLAND
Hot on the heels of a sold out headline tour, the release of his highly anticipated debut album T.I.N.A (via 3Beat) and a MOBO 2014 award win, Fuse ODG appeared on Later With… Jools Holland last night on BBC 2. Joining Brian Ferry, Paul Rogers, David Gilmore and Scandinavian singer Seinabo Sey, Fuse ODG and his 6 piece band, The Composers, gave a show stopping live performance on the legendary music TV show.
Fuse is undoubtedly the most successful artist to date to emerge out of the Afrobeat scene and his forthcoming album looks set to add another incredible chapter to the Ghanaian South Londoner's all-conquering career. The past 12 months has seen Fuse ODG fast become a mainstream star, selling over a million records with four chart hits in as many singles to his name. He has been a near permanent fixture on the radio 1 playlist and achieved silver status on singles 'Antenna', 'Million Pound Girl' and 'Dangerous Love', which spent 10 consecutive weeks in the UK top 20. All in addition to collaborating with Sean Paul and Wyclef and MOBO award wins for Best African Act in 2013 and 2014.