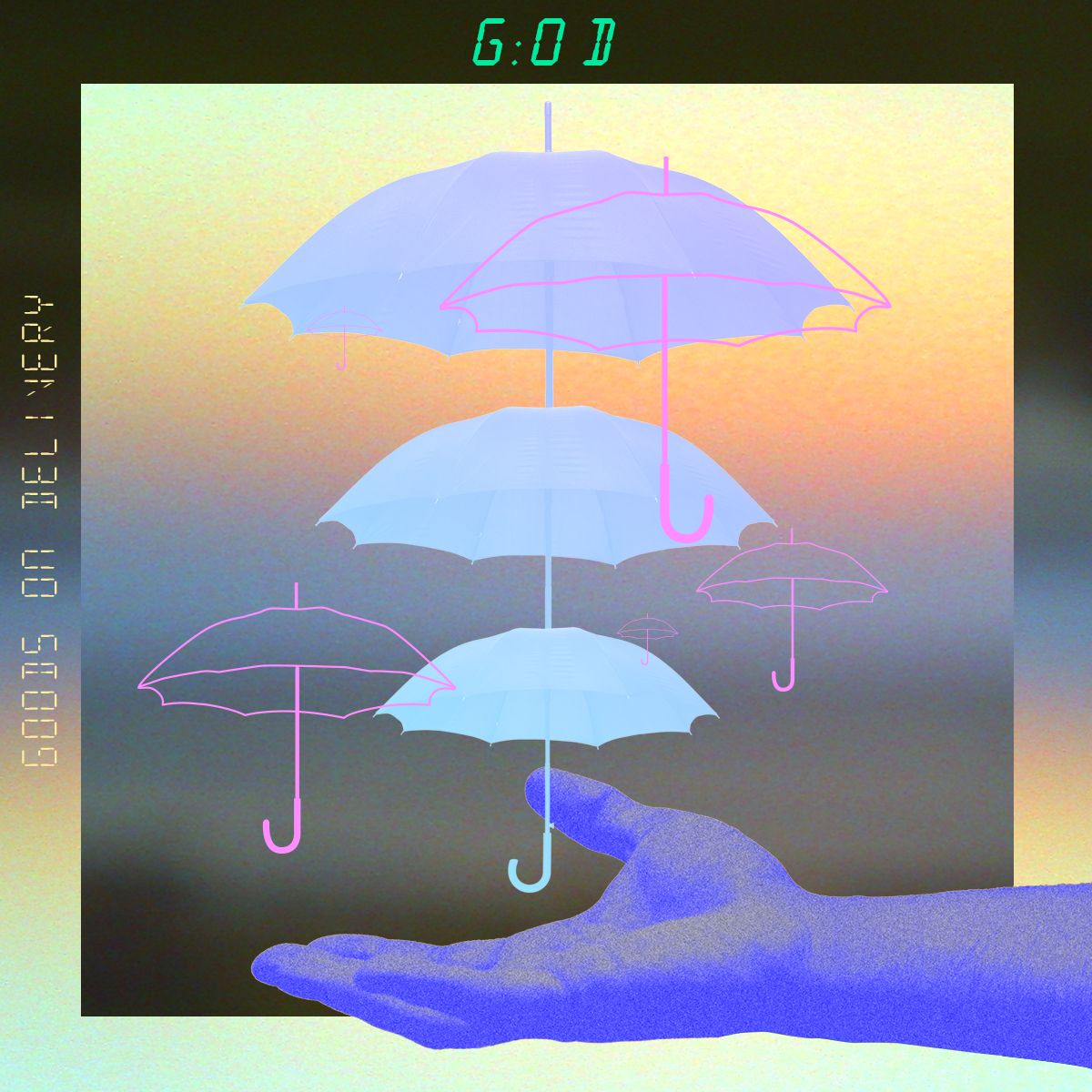 The Umbrella - G.O.D. Vol. 1
Brooklyn nightlife institution RINSED has spent the last five years throwing warehouse parties with bizarre themes like Degenerate, Surveillance and Coke Yacht, helmed by underground heroes such as Morgan Geist, Jacques Greene and Todd Edwards. Responsible for bringing Kevin Saunderson's Inner City out of retirement and breaking Gorgon City domestically by presenting the duo's five first NYC shows, RINSED is the household name known for creating ground-up events in raw spaces like a parkour gym where Crystal Waters played. And even more boundary-pushing than their parties are the experiential marketing tactics behind them which include curating anti-Fashion Week events during Fashion week, framing soirees as rainstorm shelters and servicing out "demented emails."
Inspired by their uniquely twisted events and the artists they've hosted, RINSED founders Daniel Wender and Blacky II have launched their own label called The Umbrella. Each Umbrella release will be paired with a properly immersive event, taking the record's concept and bringing it into the tactile world. "Our mission with The Umbrella is to close the gap between eternal records and fleeting temporal events, allowing our fans to take a little piece of our events home with them now – even if they weren't there," Wender explains.
The label's first release G.O.D Vol. 1 is a compilation intended to dissolve the line between artist and consumer; the worshipped and the worshipper. Available as a free download, G.O.D. Vol. 1 features artists including Dinamo Azari, Braille, Krystal Klear and RINSED founder Blacky II, as well as a scorching remix from Berghain resident Len Faki.
The Umbrella will celebrate the release of G.O.D Vol. 1 commence with an event on March 4 at a raw, new undisclosed Brooklyn location, featuring a selection of compilation artists as well as a special live performance from dance music innovator Jamie Principle. Tickets are on sale now via Resident Advisor.
Free download: G.O.D Vol. 1
Tracklisting
1. Braille – A Tune of Circumstance
2. Ariel Black – Advanced Color Theory
3. Pale Blue – Tougher
4. Nightwave – Moog Indigo
5. Krystal Klear – The Northern Quarter
6. Dinamo Azari – Jade Helm ft. Sylvermayne
7. Blacky II – I Don't
8. Cameron TraxXx – Let Me Tell You
9. Parris Mitchell – Rubber Jazz Band (Len Faki Remix)
10. Tom Snares – Acid Gate
11. Spatial – Prisoner's Dilemma
12. Luka Tacon – Beyond Your Eyes
13. Curses – Isolumnocturn
14. Aquarian – Fellows Cout