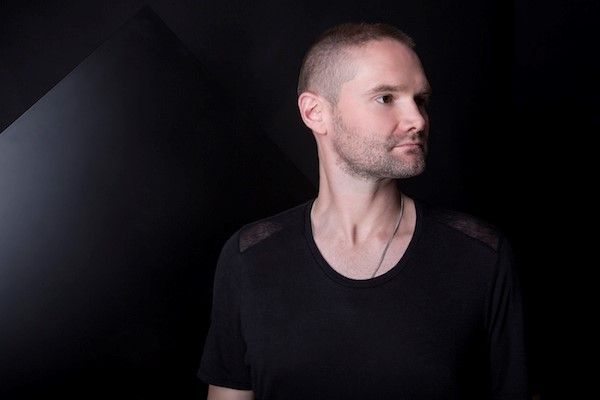 Gaiser Announces False Light Album Tour
The Minus producer announces an extensive album tour, showcasing his new live show which features immersive live visuals by Turkish artist and director Ahmet Said Kaplan.
Since 2005, Gaiser has been at the heart of the minimal techno movement. His hugely atmospheric EPs and LPs have always explored the darker, more stripped back and abstract edges of the dancefloor and have often done so in conjunction with immersive and complimentary live visuals. For his new new album False Light, Gaiser worked with accomplished Turkish artist and director Ahmet Said Kaplan to develop interactive live visuals to complement the audio of his live show. The new live show saw it's debut at this years Amsterdam Dance Event and Gaiser is now set to begin an extensive album tour, including shows in New York, London, Los Angeles, Paris, Manchester, Zurich, Sao Paulo, Buenos Aires, Treviso and more.
31-Oct-14 Escape All Hallows' Eve, Los Angeles, United States
01-Nov-14 Verboten, New York, United States
06-Nov-14 D-EDGE, Sao Paulo, Brazil
07-Nov-14 Warung Club, Itaja, Brazil
08-Nov-14 Autodromo, Buenos Aires, Argentina
14-Nov-14 Village Underground, London, England
15-Nov-14 Urban Club, Castelfranco, Treviso, Italy
21-Nov-14 Sub Club, Glasgow, UK
22-Nov-14 The Warehouse Project, Manchester, UK
29-Nov-14 Cafe Gold, Zurich, Switzerland
05-Dec-14 D Club, Lausanne, Switzerland
06-Dec-14 Fuse Club, Brussels, Belgium
13-Dec-14 Kristal Club, Bucharest, Romania
19-Dec-14 Zig Zag, Paris, France
09-Jan-15 LUX, Lisboa, Portugal
10-Jan-15 Spartacus Club, Aix-En-Provence, France
17-Jan-15 Gare Club, Porto, Portugal
Check out the teaser for the new live show here:

A key member of the Minus family for almost a decade, Gaiser will release False Light, his third artist album on Richie Hawtin's label on 10 November 2014. The ten-track affair shows the American born, Berlin based techno innovator to have continued to evolve since his last full length and again is a very complete and contemporary techno tale.
Opening up with 'Strangers', a squelchy groove is established immediately with ghoulish voices bringing lots of dark energy to the thumping drums. From there a high tempo is kept up with the likes of 'Oozewave' and its spritely, squealing synths, 'Say What' and its rubbery drums and always percolating baseline and the superbly synthetic and rolling 'Droplets', which sounds like classic Gaiser. The second half of the album unfolds through kinetic, funk led affairs like 'Reflekts' with its pained and lingering synths, the tightly coiled and apocalyptic sounding 'Driftwork' and then shuts down with the lush ambient textures and liquid synths of 'Way Out'.
False Light is released on 10 November 2014