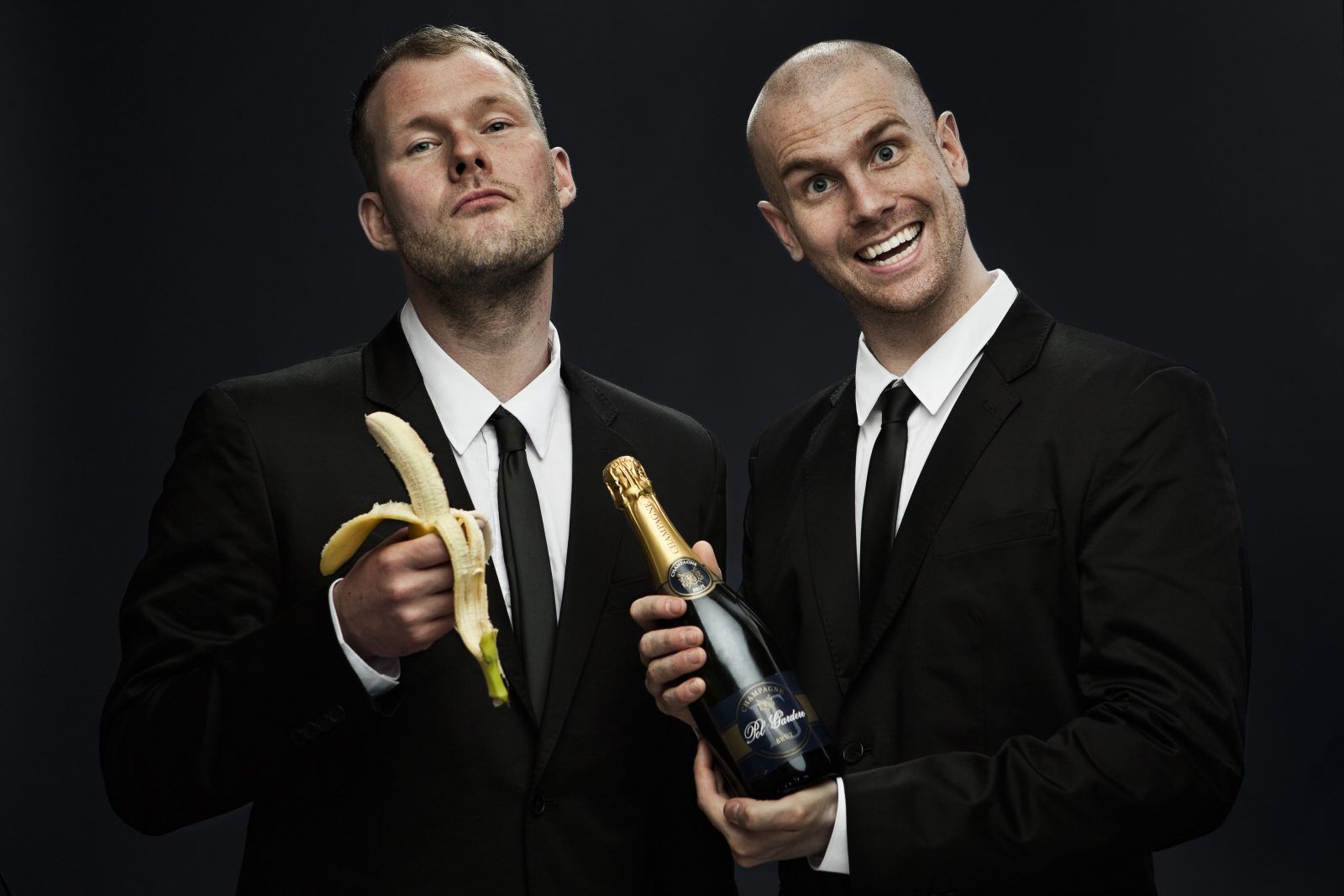 Get freaky with DADA LIFE this Halloween for a pair of signed banana costumes
Swedish upstarts and riot-causing revelers Dada Life are calling on fans around the world to get their Friday 31st freak on in anticipation of Monday November 3rd's release of brand new single 'Freaks Have More Fun' on Beatport.
Olle Corneer and Stefan Engblom are as much renowned for their irreverent approach to dance music as they are for some of the biggest tracks to grace the planet in recent years. Not just that – their fans are equally as fervent about the Dada way of Life, leading to some people revoking their country of origin and swearing allegiance to become a Citizen of Dada Land
The duo are also famed for their wild antics… they've caused riots in multiple cities, had their passports revoked by a Government and hold a Guinness World Record for the world's largest pillow fight.
Now, as their followers around the world ramp up for the imminent release of 'Freaks Have More Fun', Dada Life launch a special competition with a prize sure to be appreciated – particularly with Halloween in mind – in the shape of two signed Dada Life Banana costumes.
To win, all you need to do is upload a photo of your freaky-as-f*ck Halloween costume to Instagram and include the tags @dadalife, #dadalife, #FreaksHaveMoreFun. The competition opens Friday October 31st and closes Monday November 3rd. It goes without saying that the most creative, freaky, Dada-esque costume will win!
www.Facebook.com/dadalife
www.Twitter.com/dadalife
www.SoundCloud.com/dada-life
www.YouTube.com/dadalife
www.Instagram.com/dadalife