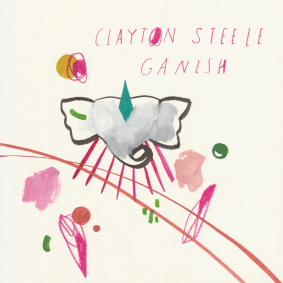 Clayton Steele - Ganesh
Clayton Steele returns to his own FAWN Recordings for a three track EP that kicks off the label's second year in action.
Clayton, who grew up in Ontario, Canada, has been DJing since the age of 17, conveniently situated between Detroit and Toronto, which was ideal for moulding his musical taste. Those sounds still infuse his sets and productions to this day and as such his retro tinged, progressive techno has taken him all over the world. In the past he has hosted Ultra Music's radio show and has released on labels like No.19 Music with support from the likes of Dubfire, John Digweed and Art Department. Now a key part of the underground scene, his latest house missives mark another essential release.
The brilliant opener is 'Ganesh' which has bouncing drums and bass riffs overlaid with airy chords. It's a smooth, effortlessly groovy tune that glides through a colourful cosmos and takes you with it every step of the way.
The melodic 'Jupiter Station' has great keys and synths front and centre. They are stuffed with retro future soul whilst real swung claps and ditty bass all oil the groove. It's the sort of tune to keep dance floors in a state of trance and does so expertly.
Last but not least, 'Who To Follow' has a more downbeat and tender feel, with love struck, long tailed pads droning over an elastic drum line. Chords stretch way off into the distance and leave a lingering sense of loss that will keep you coming back for more.
These three tracks once again showcase Steele's absorbingly emotive house style.
Tracklist:
1 – Ganesh
2 – Jupiter Station
3 – Who To Follow