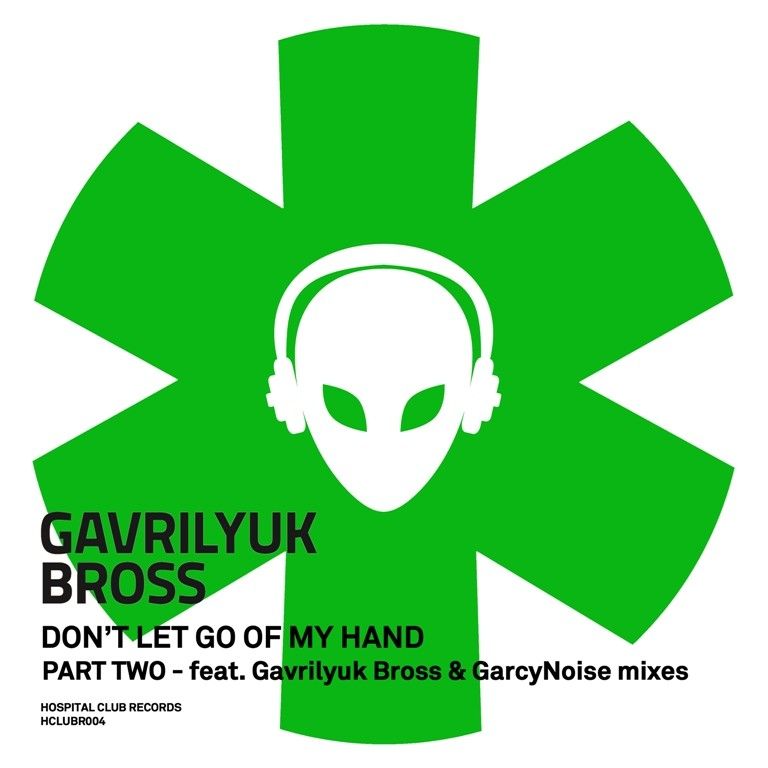 Gavrilyuk Bross & GarcyNoise – Don't Let Go Of My Hand (Part 2)
You might have heard of Khabarovsk's Hospital Club – that mythical venue in Far-Eastern Russia that never sleeps and dishes out only the finest quality house music. If not, it doesn't matter because soon, the doors of the Hospital Club have opened once more to deliver another package of heavyweight house audio from their Hospital Club Records label – a sequel if you will, to HCLUBR003 – Don't Let Go Of My Hand (Part 2).
The second in this two-part release sees the Hospital Club head honchos, Gavrilyuk Bross, dishing out a special VIP remix of their own track and giving Don't Let Go Of My Hand a funked up, tribal/Latino vibe that's a guaranteed party starter. To complement their re-work, they've roped in long-time collaborator GarcyNoise to deliver a huge remix that launches a seriously heavyweight bassline in your direction with a disgustingly old-school analogue flavour. Combine the two parts of Don't Let Go Of My Hand and you've got a tour-de-force that represents the very best that the Hospital Club has to offer.
To buy:
http://www.traxsource.com/title/274157/dont-let-go-of-my-hand-part-2
https://www.stompy.com/wp/Ep/620990
http://www.junodownload.com/products/gavrilyuk-bross-dont-let-go-of-my/2369324-02/
http://www.beatport.com/release/dont-let-go-of-my-hand-part-2/1217730
For more:
https://www.youtube.com/HOSPITALCLUB
http://www.facebook.com/pages/Hospitalclub/136478289793851
https://soundcloud.com/hospitalclub
https://twitter.com/hospitalclubrec
https://www.facebook.com/pages/GarcyNoise/246893873161
https://twitter.com/garcynoise