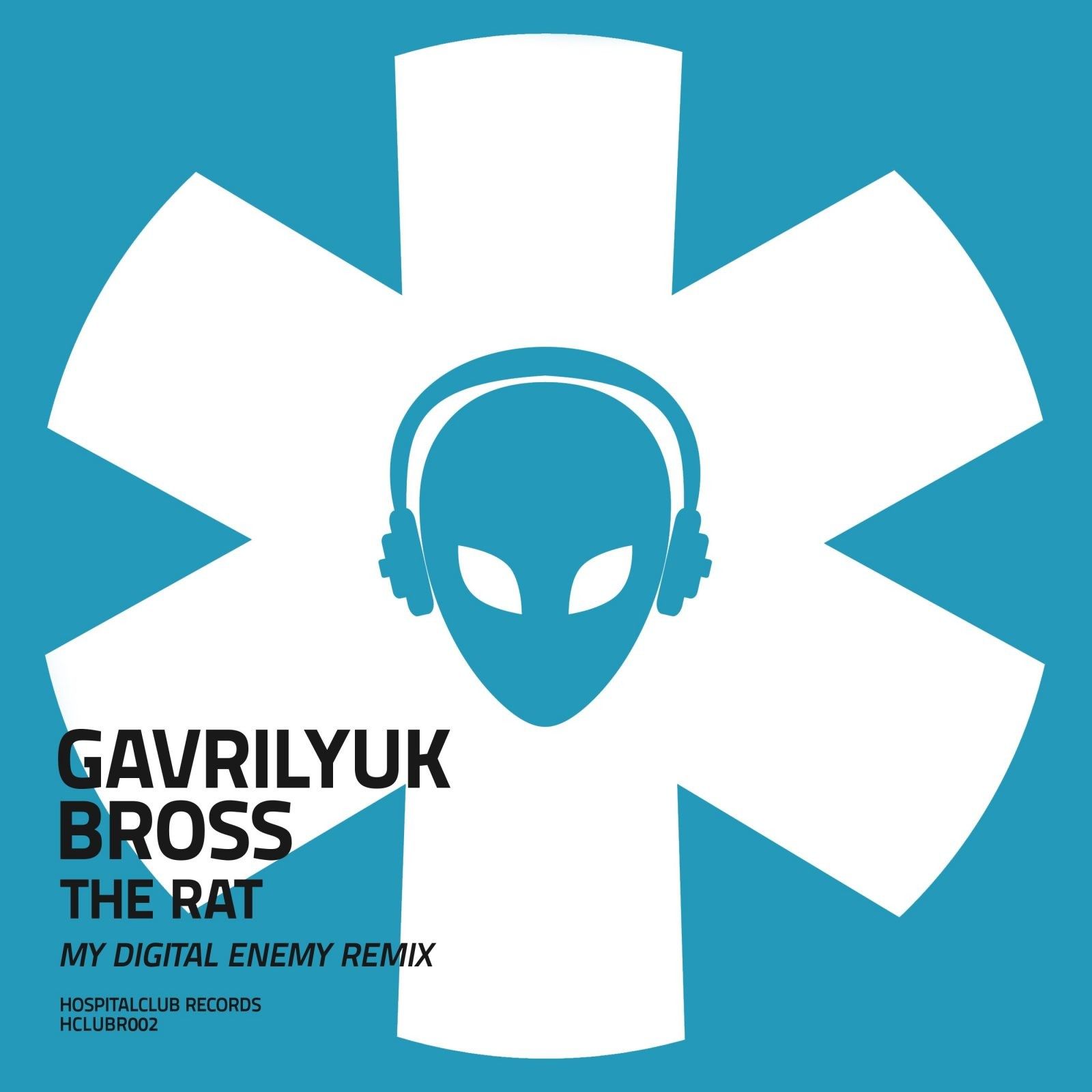 Gavrilyuk Bross release "The Rat" into the wild
Fresh off the back of their first floor-shaking release – "Can You Dance?" – Hospital Club Records are now ready to launch their next audible offering into the world of deepest, darkest house, and yes – it's another banger. Based in Khabarovsk, in the most-Eastern point of Russia, Hospital Club Records are making serious waves with their unmistakable deep house sound.
Hospital Club's own Gavrilyuk Bross have hand-reared HCLUBR002 personally; feeding it a diet of twisted synths, dark basslines and enough groove to get even the most unwilling head nodding – batten down the hatches and get ready then, for the highly anticipated release of "The Rat".
Out today on Hospital Club Records, The Rat is a three track release featuring both the original and dub versions; on the remix duties once again, Gavrilyuk Bross have called in good friends My Digital Enemy to deliver a hard-hitting version of their own, with their unique, inimitable house sound that makes The Rat (My Digital Enemy Remix) a undeniable auditory invitation to dance.
With the Russian influence on the global house music seemingly unrelenting and Hospital Club Records' second release as mighty as the first, it's hard not to get excited by these guys and the weight of this release. They say you're never further than 20ft away from a rat – just make sure you're on a dancefloor when you experience this particular one.
Head over to Beatport to purchase the full release:
http://www.beatport.com/release/the-rat/1153464
Listen to a snippet here:
https://soundcloud.com/hospitalclub/gavrilyuk-bross-the-rat
https://www.youtube.com/HOSPITALCLUB
http://www.facebook.com/pages/Hospitalclub/136478289793851
https://soundcloud.com/hospitalclub
https://twitter.com/hospitalclubrec