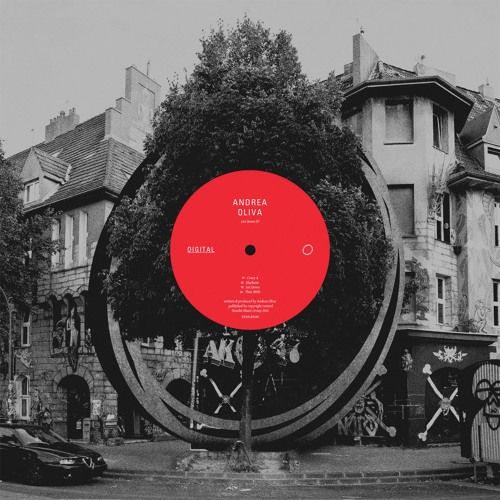 Andrea Oliva - Get Down EP
Andrea Oliva makes his Desolat debut with 4-track EP 'Get Down', due for release on the 20th June.
The EP kicks off with 'Crazy A', a grooving track featuring subtle acid stabs and a distinctive, 'crazy' refrain. It's followed up by the bumping 'Elephant'; vocal-free, the jacking rhythm builds up to a cascade of dark, siren-like synths. Title track 'Get Down' is the third of the EP, and features an unforgivingly thudding bassline underpinning the dark, echoing vocal sample. 'That Shhh' picks up the tempo to round off the package, with skipping hi hats and a sub-bass melody underpinning a subtle build up of horns and samples.
The 'Get Down' EP marks the versatility of Andrea Oliva as a producer; his skill for tougher-edged tech is displayed to full effect on this latest release for Loco Dice's iconic label, whilst his smoother house productions have previously found a home at Saved, Moon Harbour, DFTD, Be As One and Objektivity amongst others.
This skill for creating dancefloor-ready releases is no doubt influenced by his time DJing at some of the most respected clubs in the world – he's a long-term resident of Ushuaia's flagship underground party ANTS, whilst this year he'll be one of the seven all-night residents to take over the Space Terrace for this year's Elrowcity. He'll also be making his Music On debut this season, and will continue to tour internationally at festivals such as Creamfields in the UK, and Electric Zoo New York.
For more information on Andrea Oliva, please visit
https://www.facebook.com/andreaolivaofficial/
https://twitter.com/AndreaOliva1
https://soundcloud.com/andrea-oliva-official