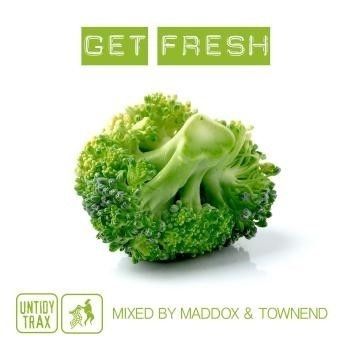 Get Fresh, Mixed by Maddox & Townend
Get Fresh is the brand new album from Untidy, showcasing the tough house grooves that are currently sweeping the dancefloors of underground clubs across the world in 2014.
Featuring music from globally established artists such as Darius Syrossian, Untidy Dubs, Josh Butler, BK, Filthy Rich and many more, Get Fresh presents a collection of the freshest cuts of house music that's hard.
Mixed and compiled by Maddox & Townend, the two artists at the forefront of the new tough house sound (producing under various different guises aside from their own, including being responsible for the new Untidy Dubs productions), Get Fresh is a perfect snapshot of fresh new music featuring 20 tracks and 8 singles available in full length DJ friendly format exclusive to the album. From house pioneer Filthy Rich with the bumping "Stab In The Dark", newcomer SWACK with his take on the seminal underground classic "Unmanageable", right through to Maddox & Townend themselves delivering the essential closing set weapon "Ups & Downs", the exclusive singles on offer span across the many sub-genres covered on the album.
Notching up the pace and packing a formidable punch, "Get Fresh" is the essential sound track for anyone that likes it deep, down and dirty in 2014.