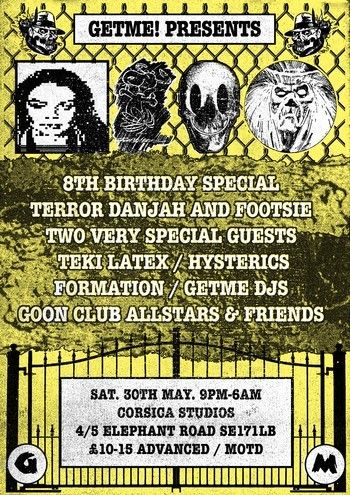 GETME! 8th Birthday Special
On 30th May, London based tastemakers and record label GETME! celebrate their 8th birthday with an array of grime music's elite. Cited by many as one of the greatest producers grime has ever seen, Terror Danjah's brilliantly complex 140PM bass-ridden style has given him legendary status over the years, and rightfully so. On the night he'll be joined by one half of the iconic Newham Generals outfit, Footsie.
Sound Pellegrino's techno-charged boss Teki Latex crosses the channel from Paris whilst Night Slugs affiliate Hysteric will be bringing his hyperkinetic bass. Not only that, but the ever-rising sounds of Goon Club Allstars will be joining the celebrations, so get your ticket now.