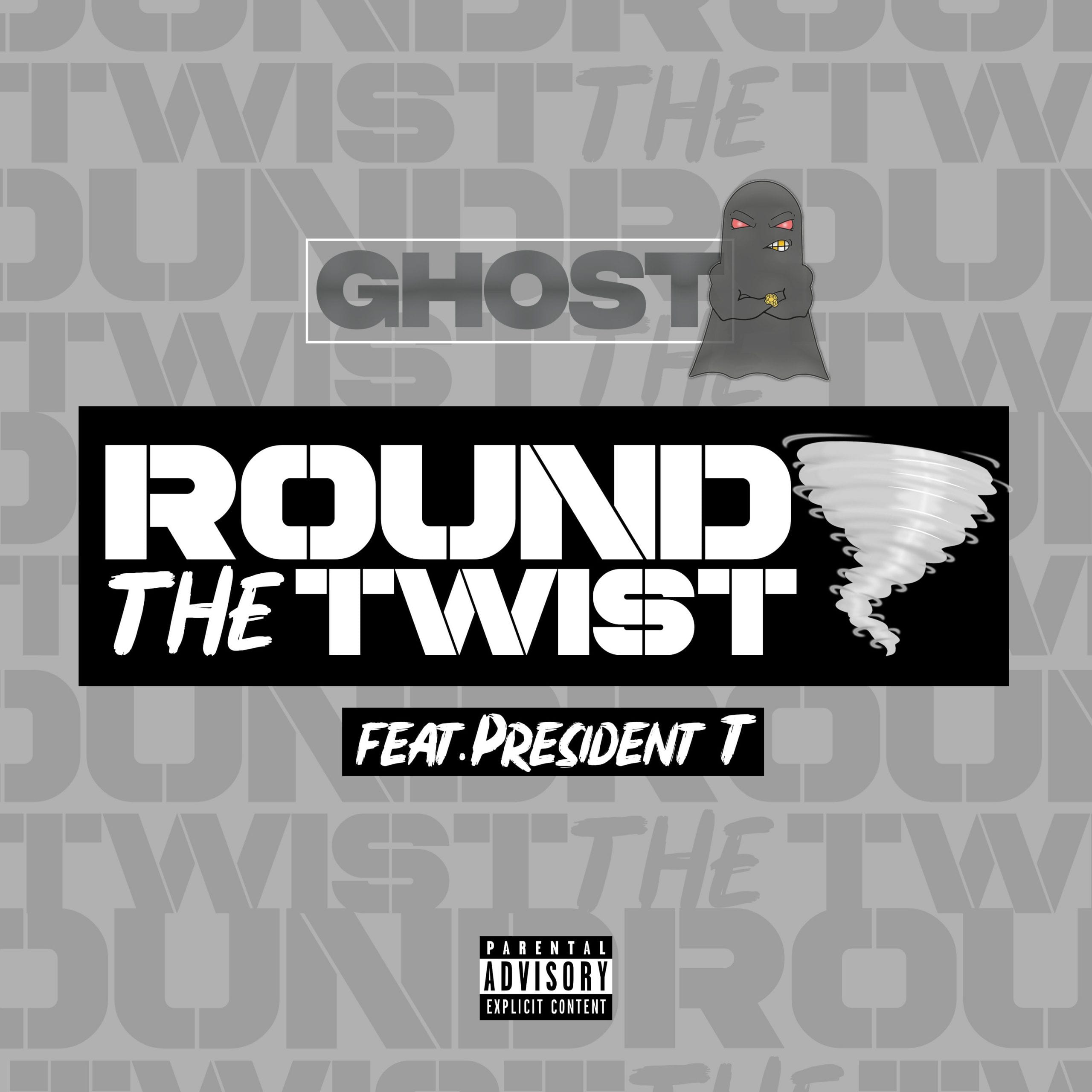 Ghost links up with President T on 'Round The Twist'
A hotbed of talent, Birmingham has been setting the standards high with their weighty roster of rappers that have seen them go head to head with the capital for the last few years. Born in Brum city, Ghost is a rapper needed for your radar. Linking up with UK rap veteran President T and former member of Meridian Crew (Big H, Skepta and JME) they drop trap heavy joint 'Round The Twist'.
Taking inspiration from the cult classic 90's kids TV show 'Round The Twist', that had one of the catchiest theme tunes in history and soundtracked a generation, the track is whipped in to a bouncy, enigmatic drop that is blessed by Ghost's quick fire delivery and Prez T's unmistakable sound.
With a determination that has seen him rebuild after spending his time in Dubai after a prison sentence, Ghost began entrepreneurial ventures and started a number of businesses. After making a huge loss he once again picked up his pieces and moved back to his home turf to rebuild once more and his career as a musician begun to blossom. His debut single 'Are you Mad' ft Kyze and Aye Garde made an explosive start to his career and to date the GRM Daily premiered video is sitting on an impressive 100,000 views on GRM Daily and has clocked him over 200,000 streams. With nods from the likes of Giggs, Lethal B and Chip and Stevo The Madman on his Ard Adz and Musa collaboration "We Gotta Do", it also landed support across BBC 1Xtra.
Coming with further fire, Ghost is about to send us 'Round The Twist' for his new joint featuring President T.