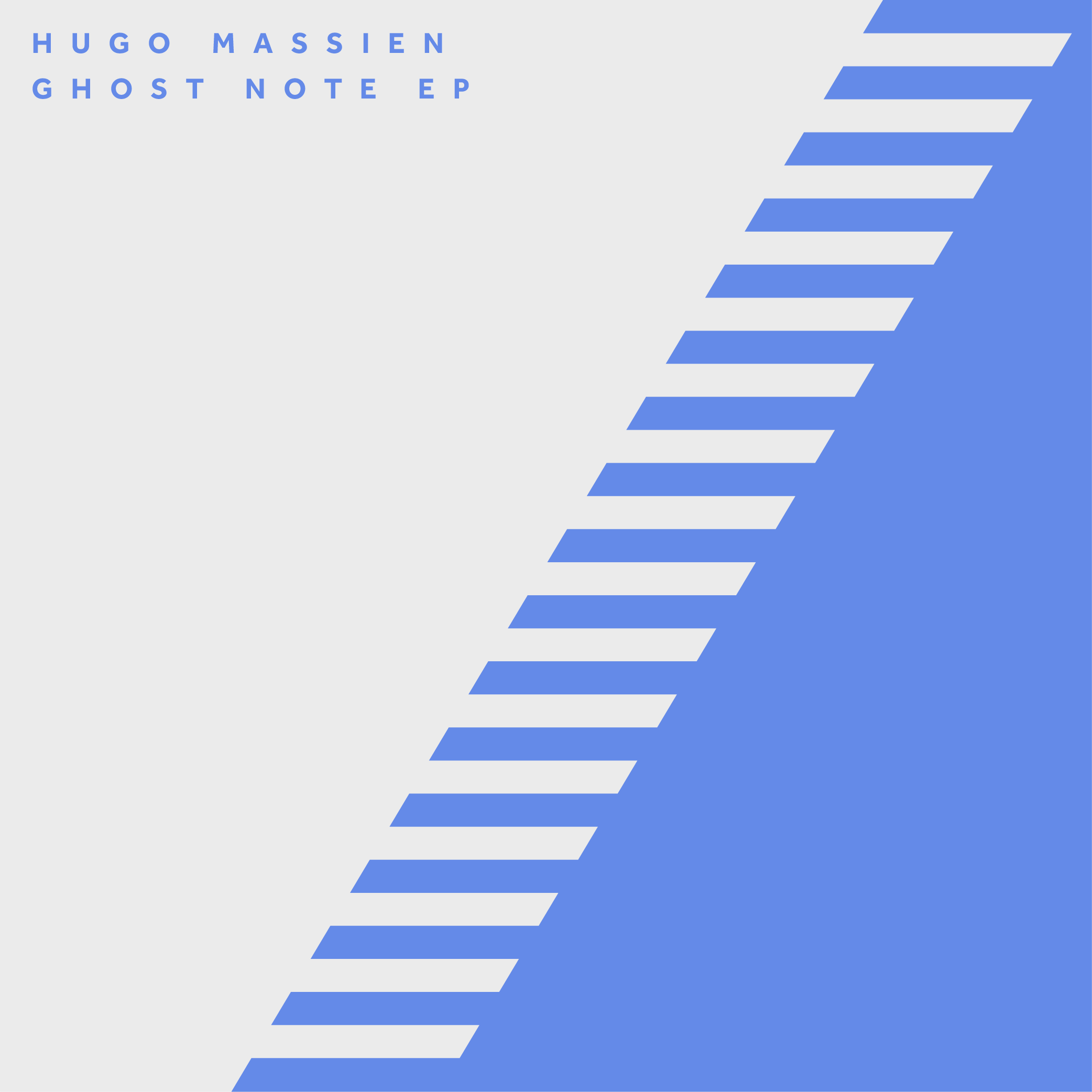 Hugo Massien - Ghost Note EP
Hugo Massien releases 'Ghost Note' EP – the latest variation of his distinctive sound – on Dusky's 17 Steps. Exploring the hidden crevices between the hardcore continuum, muscular house and vintage techno, the EP delivers four intense cuts that crackle with energy and intensity.

Having previously contributed EPs to the legendary XL Records and DJ Haus' E-Beamz, Hugo's unique sound has already garnered high praise far and wide from the likes of Annie Mac, Bicep, Roman Flügel, and Maya Jane Coles. After wandering into the crosshair of Dusky's A&R sights with last year's 'Restart The Sun' which made an appearance on 17 Step's 'Floor To Floor' compilation, the UK based DJ/producer now comes with his full EP debut on Dusky's label.

'Ghost Note' is a clinical groove hybrid of rolling jungle breaks and cyborg acid while 'Speak To Silence'pulses with industrial textures and clipped acid oscillations. 'Broke The Cycle' blends rave motifs with classic ambient references for a meditative excursion until the Transmat-nodding 'Messier 77' marks the EP's finish with a strong Detroit Aesthetic.
To coincide with the EP, Hugo will be joining Dusky on the Nottingham and Brussels dates of their 17 Steps tour in 2018.

The EP follows past excursions from talents such as Bwana, Kiwi and Christian Piers, with a forthcoming EP scheduled from Lo Shea – all of whom will be joining Dusky on the 17 Steps tour.

HUGO MASSIEN – 'GHOST NOTE' EP
Ghost Note
Speak To Silence
Broke The Cycle
Messier 77