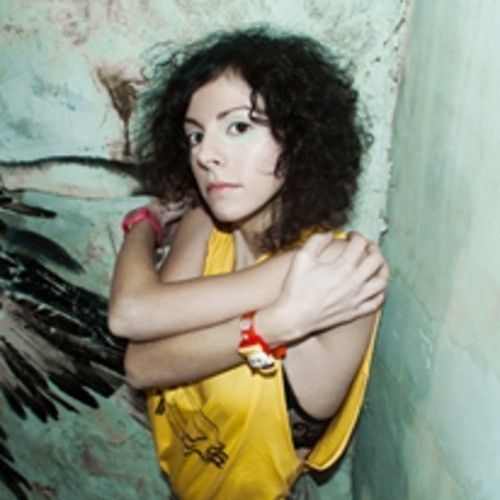 Giorgia Angiuli – Desires
Kevin Saunderon's long running KMS Records returns this November with a four-track package from Italian artist Giorgia Angiuli, entitled 'Desires' and backed with remixes from Beckwith, Kasbah Zooh & OniWax, and Dharkfunkh.
Giorgia Angiuli is a rising Italian artist born in the southern city of her home country, Puglia, and over the years the classically trained musician has developed an infectious and engaging style of production and live show.
Working as a member of the We Love project for BPitch Control, holding residency at Florence's Tenax Club, and performing vocals on Raw District's recent Crosstown Rebels offering are just a selection of Angiuli's notable accolades. Here we see Giorgia step up with some material for the established KMS Records imprint, which over its years has released material from the likes of Inner City, Chez Damier & Ron Trent and of course label founder Saunderson himself.
Kicking off the release is the original mix of 'Desires', seeing Giorgia offer up her signature mood-driven style, employing a rugged and understated electronica aesthetic. Angiuli lays the focus on stabbing square wave bass licks, tension building pad lines and multi-layered melodious movements. While her stunning vocal lines are also thrown into the mix to create a charming and unique opening cut. Following is Beckwith's take on 'Desires', bringing a somewhat more upfront feel to things with penetrating 808 rhythms, menacing stab sequences and expansive atmospheric sweeps.
Opening the latter half of the release we have Dharkfunkh's remix of 'Desires', the OFF/Nervous Records artist brings crunchy rhythms to the forefront here, while the meandering pads and chuggy bass hook brilliantly evolve over the interpretations seven-minute duration. Kasbah Zooh & OniWax then round off the package with their remix of 'Desires', the duo strip things back to a more refined, ethereal state here, fusing loose percussive hits and distorted kicks with ghostly synth lines and sporadic vocal chops to create a brilliant twist on the original composition.
Giorgia Angiuli's 'Desires' is out on KMS Records 3rd November 2014.