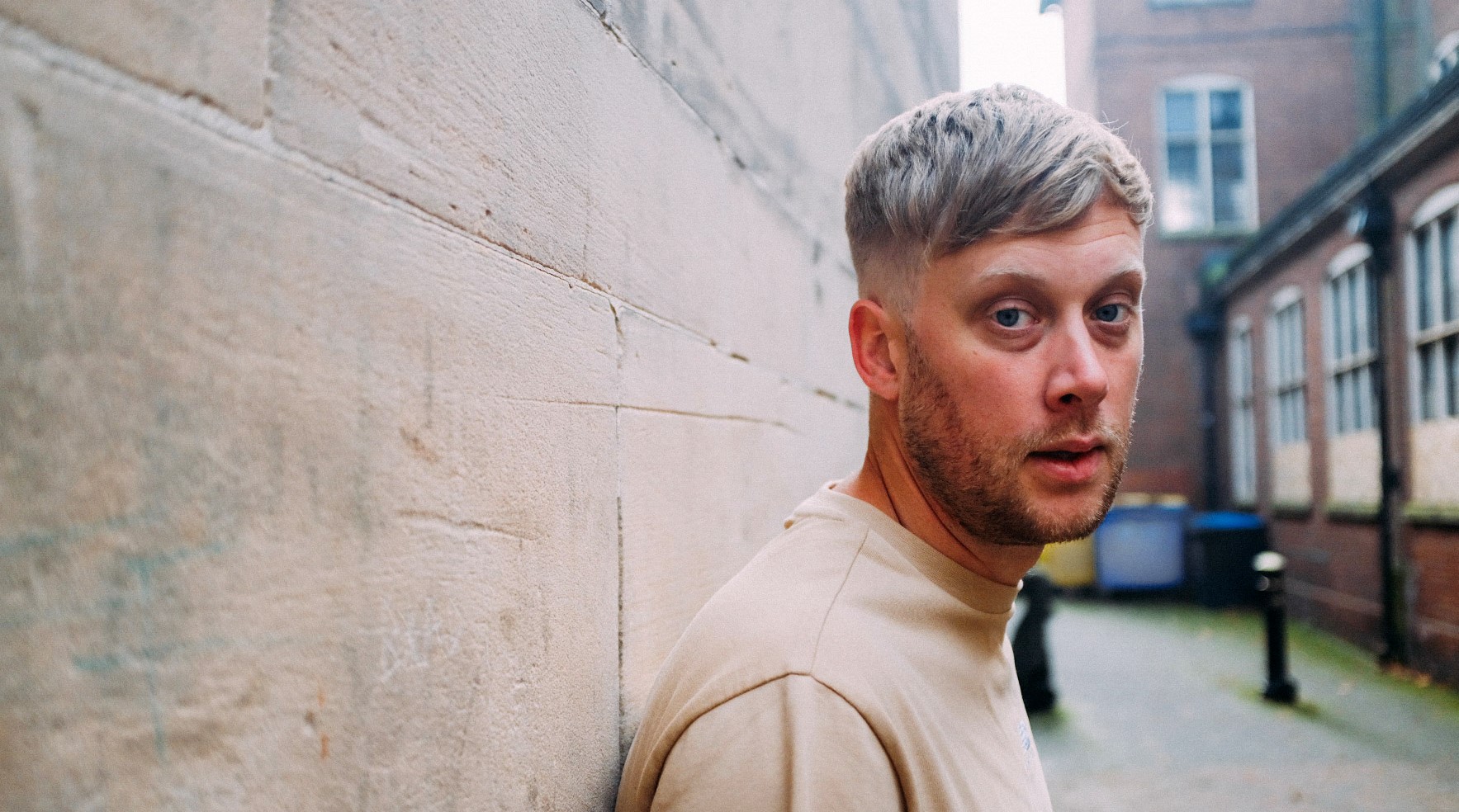 Glasgow Underground Drops Latest Smash From A&R Man Sam Dexter
Cultured house artist Sam Dexter continues to assert himself on one of the top labels of the global dance scene with his new single 'Let Me Love You' feat. J & The Rest on Glasgow Underground.
Out now, this is the latest in a string of essential tunes from the UK artist who works alongside label boss Kevin McKay as the lead A&R for Glasgow Underground. Already bubbling away around the Top 10 of the Beatport Deep House Chart and generating tastemaker support from Riva Starr, Marco Anzalone, Kryder and Jess Bays, Dexter shows once again that he knows exactly how to craft the perfect groove.
Stafford-based Sam Dexter first started releasing his own music in 2018 on his own Hungarian Hot Wax imprint, which is now regularly hitting the Beatport charts. His path into music was, however, already laid out during his teenage years when studying music technology at his local college and working on the local market to raise money for records. Since then, he has grown into a standout talent in his own right with an unrelenting work ethic and reliable skill in the DJ booth.
Last year, Dexter put out a series of booming tunes focused on deeper sounds, including 'Looks Good On You,' 'Catch Your Eye,' and his perfect rework of the 1991 Drizabone track, 'Real Love' on Glasgow Underground, which was streamed over 150,000 times on Spotify alone and was a real breakout hit. These have all helped him pick up support from A-list DJs such as Steve Lawler and Radio 1 heavyweights Annie Mac and Pete Tong.
For this new single, Sam links with frontman Jamal of J & The Rest. Since 2015, this four-piece band have performed across Europe and in support for the likes of Robin Thicke, Jess Glynne and Jason Derulo, where their RnB / future soul influenced sounds have won them fans everywhere they go.
On the curation of this latest single, Sam Dexter explained:
"I originally started this tune a couple years ago after Kevin played me the Muzique Tropique (Kevin McKay and Andy Carrick) remix of Jori Hulkkonen's 'Let Me Luv U', sat in this majestic old Skoda we used as a company car up in Glasgow. My original version was pants, but we knew a new version of the track needed to happen as the Willie Hutch vocal is great. We finally went to our sample replay guru Tyrell, who hooked us up with Jamal. He did a great job, putting his own touch on the vocal, which I think really makes the record."
For the long serving Glasgow Underground Records, 2020 was another fine year where it celebrated its 500th release. It was awarded the prestigious 'Label Of The Month' slot on Beatport, put out big releases from the boss who also continued to showcase the next generation of talent with standout tunes from Earth n Days and Harvee, as well as longtime players of the scene, Dennis de Laat and Morenzo Pezzolato.
The colourful 'Let Me Love You' is an emotive house track that brims with contemporary production, bright and soulful synths and warming melodic riffs. The whole thing bubbles and boils, drawing the listener in deep. Hearts will swell when the vocal arrives thanks to its smooth delivery and tender sense of mood. This gorgeous track will have people singing along as their hips swing to the catchy groove, making it a shoo in to become a go-to track in 2021.
This new superb single from Sam Dexter is sure to keep Glasgow Underground on heavy rotation on all the best radio stations, in the best DJ sets and, once they're open again, in the world's best clubs.
'Let Me Love You' by Sam Dexter feat. J & The Rest is now available to stream / download via all platforms: https://gu.lnk.to/LetMeLoveYou
Follow Glasgow Underground
http://www.facebook.com/glasgowunderground
http://instagram.com/glasgowunderground
http://soundcloud.com/glasgowunderground
http://www.youtube.com/glasgowunderground
Follow Sam Dexter
https://www.instagram.com/_sam_dexter_/
https://www.facebook.com/SamDexterDJ
https://soundcloud.com/samdexteruk