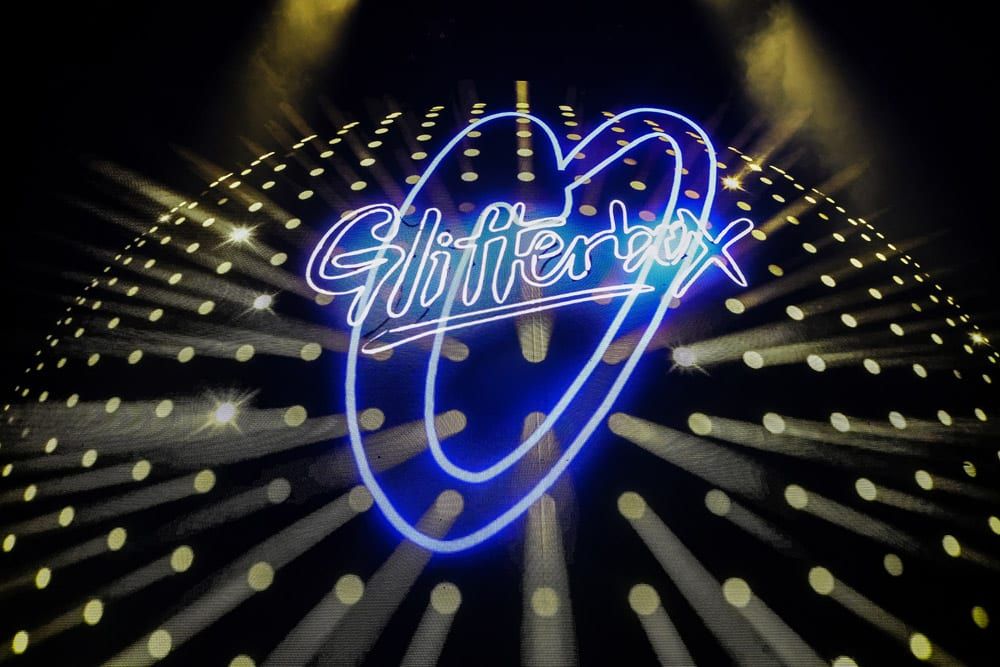 Glitterbox ­ Pump The Boogie! tour hits Germany, Australia, UK & USA
Following a stellar summer in Europe, Glitterbox hits the road again for another international tour: Pump The Boogie! Taking the much-loved party global, this 11-date tour will spread the Glitterbox sound around the world, moving minds, bodies and souls. 2018 has been a defining year for Glitterbox, with an 18-date, record-breaking season at Hï Ibiza alongside parties in New York, Zurich, Amsterdam, Belgium, Croatia and Manchester to name a few. This decade's most flamboyant club culture phenomenon has reached new shores and new heights – by the close of this year, over 150,000 people will have danced to Glitterbox's unique blend of house and disco.
The Pump The Boogie! tour will include Glitterbox's Australia debut, with dates in Sydney, Melbourne and Perth, featuring house legend Todd Terry. UK shows include Leed's Church club, Junction in Cambridge, Bristol's Marble Factory, Digital Newcastle and the final London date at Ministry of Sound (which is already sold out, 100 tickets will be made available on the door). On 15 December, Glitterbox will then return to NYC's iconic House of Yes, one of the city's most notorious clubs, after the first incredible event there this summer.
Headliners across the tour include Dimitri From Paris, Roger Sanchez, Louie Vega, Purple Disco Machine and Horse Meat Disco, as well as support from Dr Packer, Nightmares on Wax and Simon Dunmore. As always, the euphoric house and disco hedonism of the Glitterbox dancefloor will be enhanced by performances from the Glitterbox dancers, including some familiar faces who have graced the covers of recent Glitterbox albums.
Glitterbox A&R and resident DJ Melvo Baptiste, who will be playing at selected dates, continues to prove his credibility as a selector; he's mixed the new Pump The Boogie! compilation, which perfectly complements the tour and captures the energy of Glitterbox's parties.
The Glitterbox DJs, performers and the electric crowd have cemented Glitterbox's reputation as one of the world's hottest parties. This autumn, Melvo and the Pump The Boogie! tour will bring the phenomenon to clubbers on a global scale.
GLITTERBOX GERMANY
MOJO, HAMBURG
FRIDAY 2ND NOVEMBER
GLITTERBOX AUSTRALIA
HOME THE VENUE, SYDNEY
FRIDAY 2ND NOVEMBER
GLITTERBOX GERMANY
HOTEL SHANGHAI, ESSEN
SATURDAY 3RD NOVEMBER
GLITTERBOX AUSTRALIA
VILLA, PERTH
SATURDAY, 3RD NOVEMBER
GLITTERBOX LEEDS
CHURCH, LEEDS
SATURDAY 3RD NOVEMBER
GLITTERBOX AUSTRALIA
XE54, MELBOURNE
MONDAY 5TH NOVEMBER
GLITTERBOX CAMBRIDGE [SOLD OUT]
JUNCTION, CAMBRIDGE
SATURDAY 17TH NOVEMBER
GLITTERBOX BRISTOL [SOLD OUT]
MARBLE FACTORY, BRISTOL
SATURDAY 17TH NOVEMBER
GLITTERBOX NEWCASTLE
DIGITAL, NEWCASTLE
SATURDAY, 8TH DECEMBER
GLITTERBOX LONDON [SOLD OUT]
MINISTRY OF SOUND, LONDON
SATURDAY, 8TH DECEMBER
GLITTERBOX NYC
HOUSE OF YES, NEW YORK CITY
SATURDAY, 15TH DECEMBERl