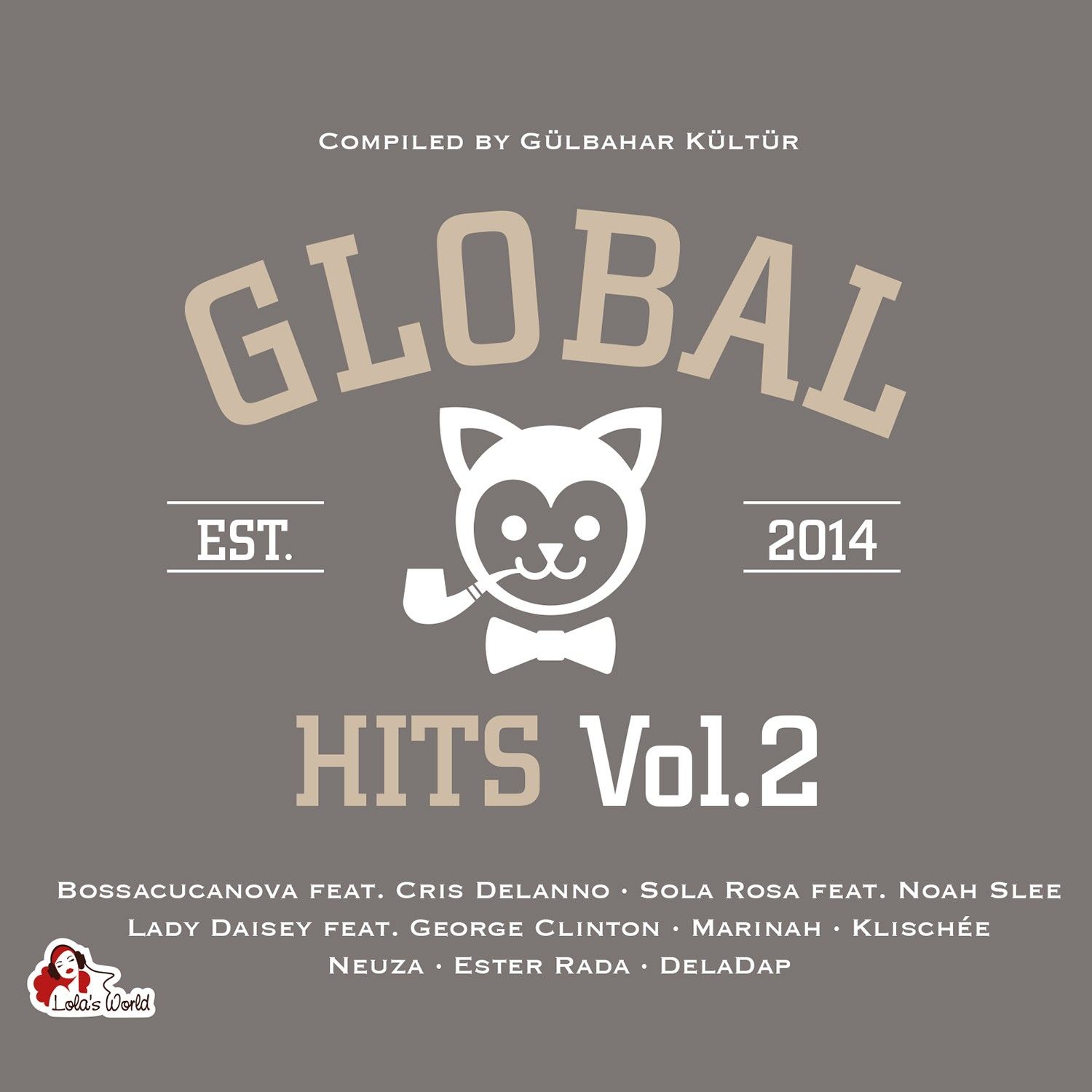 Global Hits Vol. 2
Only a few months after the successful debut in March 2014 the second edition of the new CD series "Global Hits" from Lola's World Records is already on the market – compiled by Gülbahar Kültür, music journalist and radio editor (Funkhaus Europa/Radio Bremen)
She is an expert in topical trends of global pop music and has selected for this album specifically artists who are at home in several cultures and work genre-crossing. They refuse to go along with the classical mainstream, they are on tour worldwide and characterized by an unorthodox mixture of different styles. They are celebrated for their multilayered compositions in the specialist press, the attention of the radio stations, however, is rather low as their titles do not match with the usual standards.
All the more exciting is this exploratory musical expedition around the globe. As on the first CD exciting representatives of a new global sound are presented.
Including among others: Sena Dagadu, Hungarian singer, who is originally from Ghana, combines Funk with Ska; Ester Rada, artist from Israel has her roots in Ethiopia, she connects Afro-Soul with style elements from the Middle East; Vicolae Guta from Romania mixes Manele style of his country with Bollywood sounds; the Swiss formation Klischée from Bern assembles Electro Swing with francophone Pop sounds and the native of Iran vocalist Tabia Saedi, singing for the Vienna Gypsy lineup Deladap, delivers with "Cash & Chaos" a really rousing Electro Swing number. The reggae band Sola Rosa from New Zealand shows that they can also present a driving Uptempo Funk and Marina "La Canillas" Abad, the singer of Ojos De Brujo, proves that she knows not only how to connect as a solo act Flamenco with Hip Hop, but can breathe also new life into the Mestizo sound of Barcelona.
All of the seventeen tracks belong to the "Global Pop" category and would really deserve it to be played every day on the radio. But in Europe only dedicated channels such as Radio Nova in France or Funkhaus Europa in Germany present such gems as "Djar Fogo" of Neuza (Cape Verde), "Balança" of Bossacucanova from Brazil or "Get Got" of Daisey Traynham from Brooklyn, better known as 'Lady Daisy'.
Who collects this remarkable compilation series, will soon hold an attractive collection of exceptional artists, who contrast pleasantly with the standardized mush. A true delight for receptive ears.