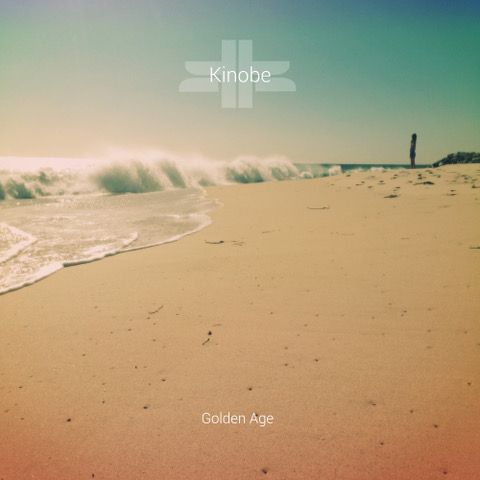 Kinobe - Golden Age
Kinobe have announced the release of their first album for 9 years, 'Golden Age'. The new 13 track album is due out on August 31st 2018, and features the lead single 'Little Words'.
Kinobe scored one of the biggest downtempo tracks of the Noughties, the deathless 'Slip Into Something More Comfortable', which became a recognised chillout classic. Known from dancefloors, club backrooms, bars, radio spins, Café del Mar compilations and TV spots the world over – most famously the 'femme fatale' Kronenbourg beer advert – 'Slip…' established the duo at the forefront of a scene that still includes their peers Groove Armada, Air, Röyksopp and Zero 7.
Now Kinobe have signed a deal with New State Music and return in a big way with their fifth album 'Golden Age', available on double CD, heavyweight vinyl, and all DSPs. Founder member and songwriter Julius Waters has been joined by collaborator Chuck Norman, a multi-instrumentalist, producer and programmer who has worked with the Pet Shop Boys, Peter Gabriel and Robbie Williams, as the other half of the group. Norman has beefed up the classic Kinobe sound, while adding the drama and fizz to a raft of new material destined to soundtrack 2018 and beyond.
The album's lead single 'Little Words' is a Donny Hathaway-esque, soulful slice of too-slow-to-disco that nods towards a West Coast surf soul sound; instantly familiar this heartfelt three-and-a-half-minute quirky floorfiller boasts a hook once heard, never forgotten. Elsewhere the Stephen Hague mixed 'End Of The Road' is a huge gospel-tinged ballad destined to create waves at radio, 'Skyhigh' is a gorgeously haunting sundowner, 'Heartstring' is all cosmic soundtrack strings while 'Sunray' is Kinobe at their very best, with its irresistible hooks and washes of melody.
'Golden Age' is one of the most anticipated downtempo albums to be released this year; a thirteen-track soundscape of sparkling songs and idiosyncratic instrumentals that's vintage Kinobe. The album is accompanied by live shows and festival appearances throughout the rest of the year.